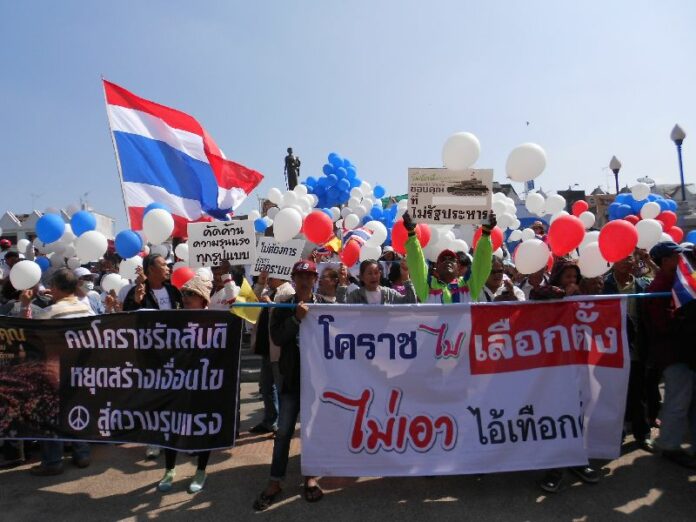 (13 January) Despite the ongoing attempt to derail the 2 February general election, Thais living in foreign countries have already begun their voting.
Mr. Sek Wannamathee, spokesman of the Ministry of Foreign Affairs, said overseas election kicked off today in 67 nations, organised by their respective 91 Thai embassies and consulates.
The advance voting has seen no problem, Mr. Sek said, and no illegal activity has been reported so far.
"There is no act of obstructing the election," he told reporters.
Mr. Sek said Thais living overseas who wished to participate in the general election have registered with their local embassies or consulates.
The voters have 2 ways to cast their ballots: by voting personally at election booths held in embassies, Thai temples, and other venues designated by the authorities, or mailing their ballot to their embassies, according to Mr. Sek. The ballots would then be sent to each district office of Election Commission in Thailand.
Voters overseas have until 26 January to cast their ballots.
He also told reporters that the overseas election would not be affected by ongoing protests by the People′s Committee for Absolute Democracy With the King As Head of State (PCAD), since the government has not changed or postponed the election.
However, if the government decides to postpone the 2 February election, the Ministry of Foreign Affairs is prepared to accommodate the change, he added.
For comments, or corrections to this article please contact: [email protected]
You can also find Khaosod English on Twitter and Facebook
http://twitter.com/KhaosodEnglish
http://www.facebook.com/KhaosodEnglish