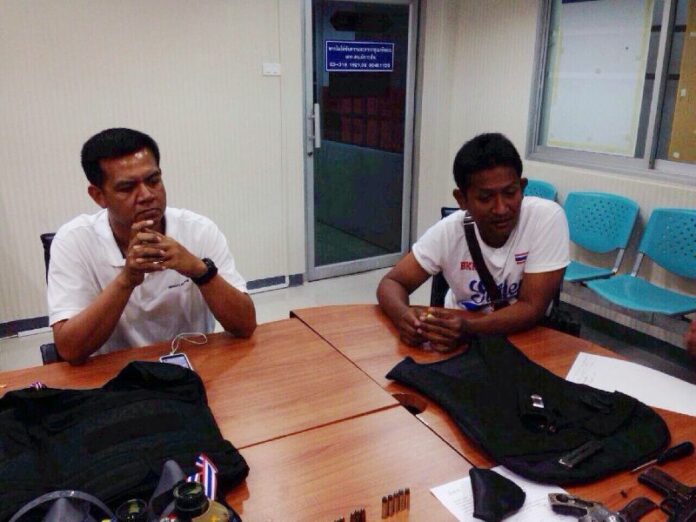 (5 March) Two anti-government protest guards have been arrested for possessing handguns and a number of combat equipment without permits.
The men were searched by the police as their vehicle passed through a police checkpoint in front of Pheu Thai Party headquarters on New Petchaburi Road in Bangkok at around 05.30 today.
The search uncovered two handguns, 24 handgun bullets, two body armours, three gas masks, one walkie-talkie radio, and ID cards for security unit of the People′s Committee for Absolute Democracy With the King As Head of State (PCAD).
The police identified them as Mr. Bundit Samulbongkarn, 41, and Mr. Ekkachai Polphakdee, 34. The suspects were natives of Chumpon and Songkhla provinces.
They have been charged with possessing firearms without valid permits, possessing radio equipment without valid permits, and carrying firearms into residential areas without due cause.
The suspects refused to give testimony to the police, insisting that they would only testify in the court.