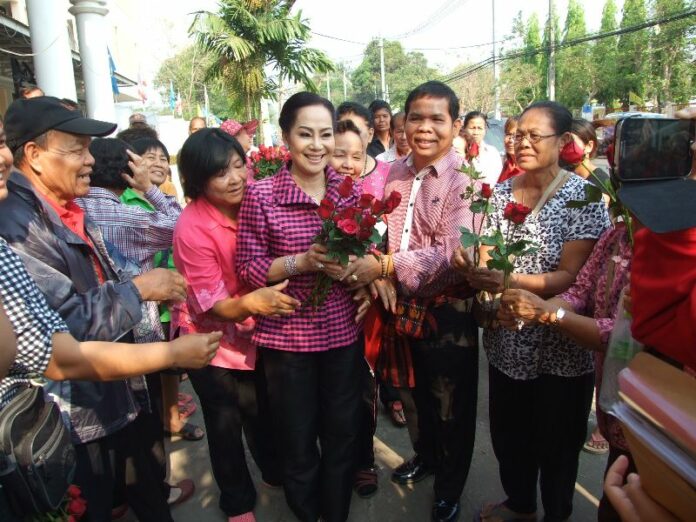 (4 March) The wife of a local Redshirts leader in Udon Thani province is running for a Senator's seat.
Ms. Arphon Sarakham, the wife of Mr. Kwanchai Praipana, was greeted by a large group of supporters as she arrived at Udon Thani City Hall to officially register for the senatorial campaign.
Many of them handed red roses to Ms. Arphon as their expression of support for her.
At least 3 other candidates will contest the seat.
Ms. Arphon is a former director of FM 97.50 radio station based in Udon Thani province. Her husband, Mr. Kwanchai, is a prominent member of the United Front of Democracy Against Dictatorship (UDD) and is widely revered by Redshirts in the province.
Mr. Kwanchai is still recovering from gunshot injures in a hospital after a group of assailants attempted to assassinate him in January.