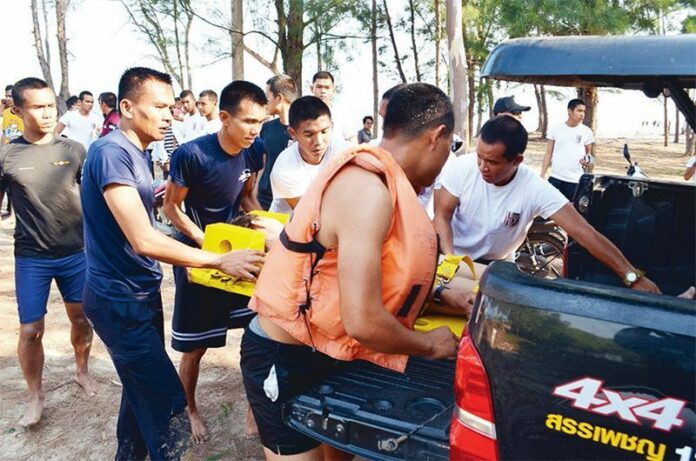 (4 March) 3 college students have drowned in the sea at the resort town of Cha-Am, Petchaburi province.
The police were initially alerted about the incident at around 14.50 yesterday and proceeded to rescue 9 victims in the sea. One of them died at the scene, while 2 others passed away later at hospital.
The rest of the victims were sent Hua Hin Hospital. 5 of them are reported to be in stable condition, but one person is still under intensive care at the hospital.
The dead are identified by the police as Ms. Ponnapa Boonchanta, Ms. Jirapon Namueangsap, and Ms. Monsicha Jaisuk.
According to the police, all of the victims were students from Siam Dhurakit Technolocal College who were celebrating their graduation in Cha-Am prior to the incident. The students were said to be preparing for a party in the evening, while 11 of them decided to go swimming in the sea, but encountered particularly strong waves.
Two of the students managed to swim away to safety but the rest were swallowed by the large waves, police said.