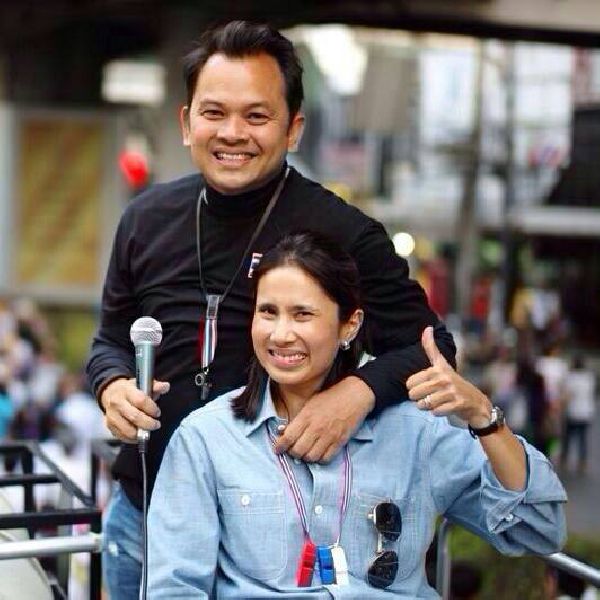 (7 March) After several shadowy attacks targeted at her family members, an anti-government activist has announced a "break" from political campaigns.
Ms. Taya Teepsuwan cited the recent gunfire and grenade attacks on her residence, her mother's holiday residence, and the school owned by her family as the reasons for her decision.
Ms. Taya and her husband, Nataphol Teepsuwan, have been active core activists of the People's Committee for Absolute Democracy With the King As Head of State (PCAD).
Her mother's residence in Nakhon Ratchasima was sprayed with over 100 rounds of gunfire by unidentified assailants last week. Ms. Sasima Teepsuwan was said to be present in the house at the time, but no injury was reported.
Unknown individuals also hurled grenades twice into Ms. Taya's property in downtown Bangkok.
The spate of attacks occured after Ms. Taya and her husband heckled the ex-wife of former Prime Minister Thaksin Shinawatra in an upscale shopping mall in Bangkok. The police have made no arrest in connection with the cases so far.
"The violent incidents … were results of my [political] actions. I regret for all those who were affected, and I am really worried for safety of those close to me," Ms. Taya said in a Facebook post today.
"After taking time to consider all this, I decide to express my responsibility by taking a break from political movements," she added, "I hope this decision will protect my mother and people close to me".
Relayed Story: PCAD Grenade Attack A False Flag Operation: CMPO