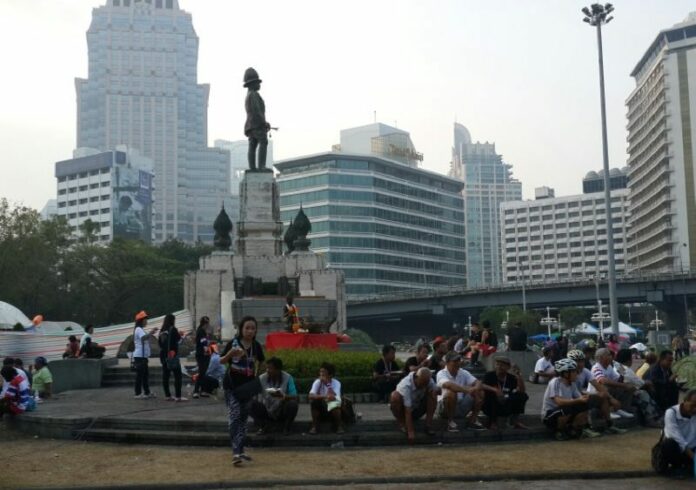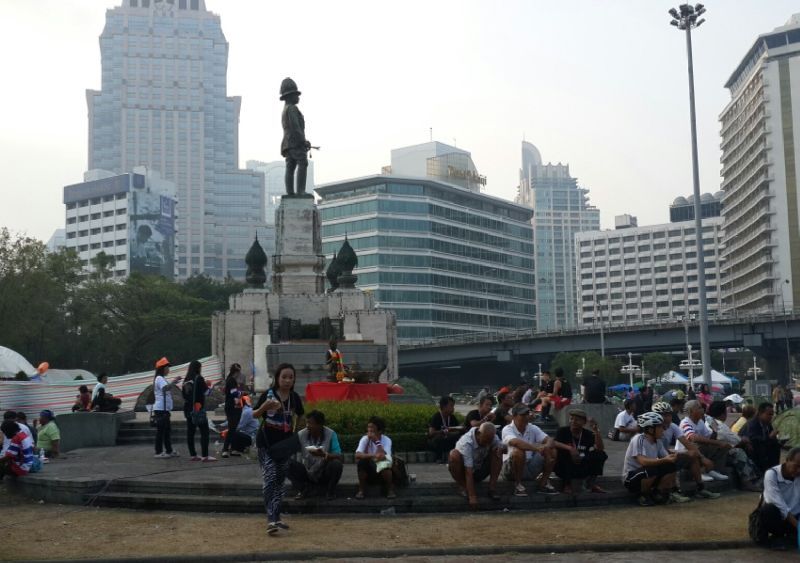 (7 March) Two persons have been injured by gunfire which rang out close to anti-government protest site in Lumpini Park this morning.
The first round of gunshots were heard at around 01.20 near Lumpini Park, where supporters of the People's Committee for Absolute Democracy With the King As Head of State (PCAD) have been camping.
A 31-years old woman was injured by the gunfire, Erawan Rescue Centre said. She was reportedly sent to hospital and subsequently discharged.
Later at around 03.30, gunfire was heard again on Witthaya (Wireless) Road in the vicinity of the park. One man was reportedly injured by the gunfire and later sent to hospital.
It is not clear who fired the shots. Erawan Centre did not identify the injured persons by names.