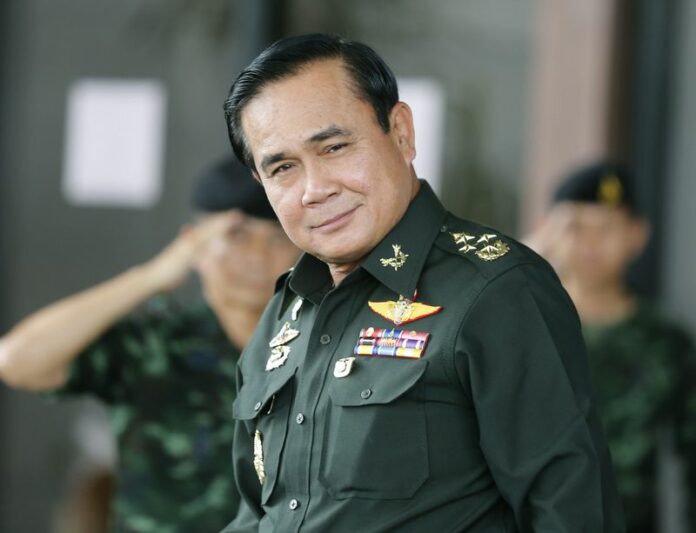 By Somchai Kwankijswet and Peter Janssen (DPA)
BANGKOK (DPA) —Thailand's junta lifted a night-time curfew nationwide on Friday and said it expects an interim government to be set up by September.
The midnight to 4 am curfew was lifted in Bangkok and all provinces shortly after junta chief, General Prayuth Chan-ocha, announced his intention to do so in a Friday night address on public TV.
The curfew had already been lifted in 25 provinces, including popular tourist destinations such as Pattaya, Phuket and Samui Islands.
Prayuth, who staged a coup on May 22, reiterated in his address that an interim government was expected to be set up by September.
Earlier Friday, Prayuth, while chairing a meeting on the budget, said an interim constitution and national assembly should be in place by July or August.
"We should be able to have a prime minister and cabinet by August or by early September at the latest," Prayuth told the meeting of senior bureaucrats.
He said it was necessary to have the government in place by early September to allow time to seek a royal endorsement and to have the administration in place before the start of the new fiscal year on October 1.
Prayuth declined to name Thailand's next premier, who will be appointed by the ruling junta rather than chosen through elections.
"Whoever wants to be the prime minister can raise his hand," Prayuth joked.
The army general staged a coup ostensibly to stop the spread of violence after seven months of street protests in Bangkok that had led to a political impasse.
The army chief had previously said the junta, known as the National Council for Peace and Order, would be in charge for three months, before making way for an interim government, expected to be tasked with pushing through political reforms before the next election.
Prayuth, who is scheduled to retire on September 30, is deemed a likely candidate for the premiership.