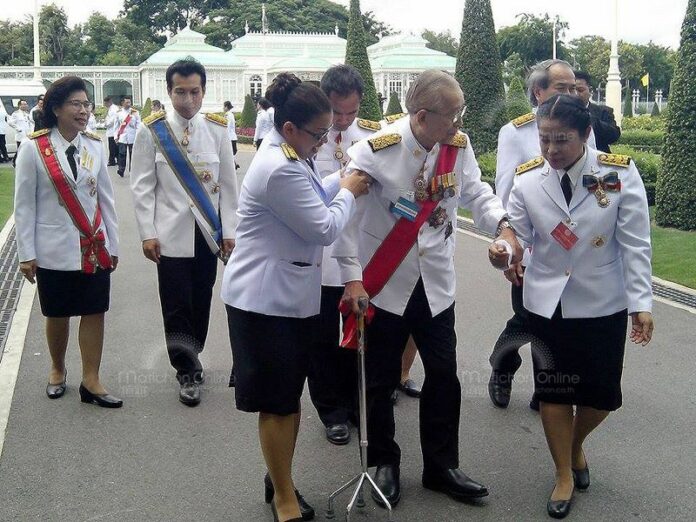 BANGKOK — A leading member of the Pheu Thai Party has urged members of the newly-formed National Legislative Assembly to reveal their financial assets.
"Article 6 of the interim charter says the NLA [members] function as MPs and Senators, so they have to reveal their assets and debt," said Ruengkrai Leekijwattana, a legal adviser to Pheu Thai, the ruling party of the government overthrown in the 22 May military coup.
Mr. Ruengkrai said the National Anti-Corruption Commission (NACC) is also bound by a 2011 law to scrutinise and publicise the financial data of each NLA member, as it does with Cabinet members and MPs in elected governments.
"The NACC law requires all MPs and Senators to reveal their assets. The 200 people who are now acting as the legislative branch must also reveal theirs, too. Same goes with Gen. Prayuth Chan-ocha, as the leader of the NCPO, and the Cabinet that will be formed very soon," Mr. Ruengkrai said, referring to the junta's National Council for Peace and Order.
He continued, "I don't think the NACC needs a long time to consider that, because the law is still there. Why is it so afraid to let the people see the financial statements of these people? There's no reason to be afraid. They are all moral people."
The NLA is part of an interim government set up by the NCPO to administer the country until national elections are held at the end of 2015. The members of the newly-formed NLA were handpicked by the military junta and a majority of the seats, 115, belong to military and police officers, including a brother of Gen. Prayuth. The other seats are occupied by bureaucrats, business owners, academics, and former politicians.
The NACC previously said it would not require members of the NCPO to reveal their assets, claiming that there was no legislation to support the action. It has not indicated whether the same approach will be applied to the NLA and other bodies in the interim government.
When Mr. Ruengkrai was asked about the possibility of Gen. Prayuth assuming the post of Prime Minister, he replied that Gen. Prayuth should take the job, whether he personally wants to or not.
"I think Gen. Prayuth should be Prime Minister himself, because the administration of the country in an abnormal situation has to rely on an urgent chain of command," Mr. Ruengkrai said.
For comments, or corrections to this article please contact: [email protected]
You can also find Khaosod English on Twitter and Facebook
http://twitter.com/KhaosodEnglish
http://www.facebook.com/KhaosodEnglish