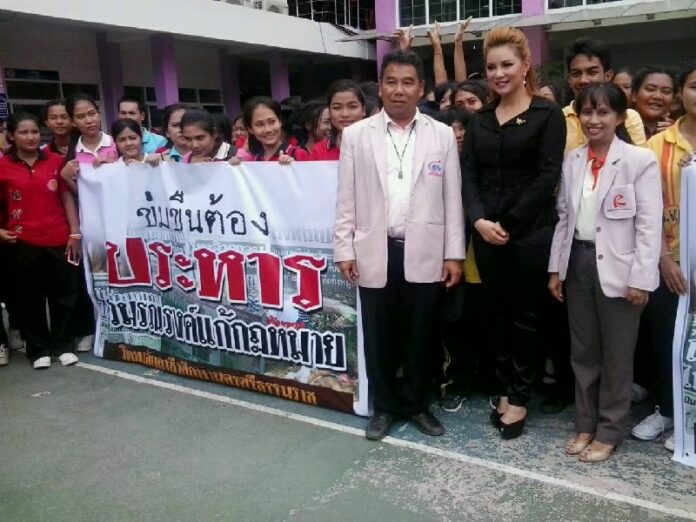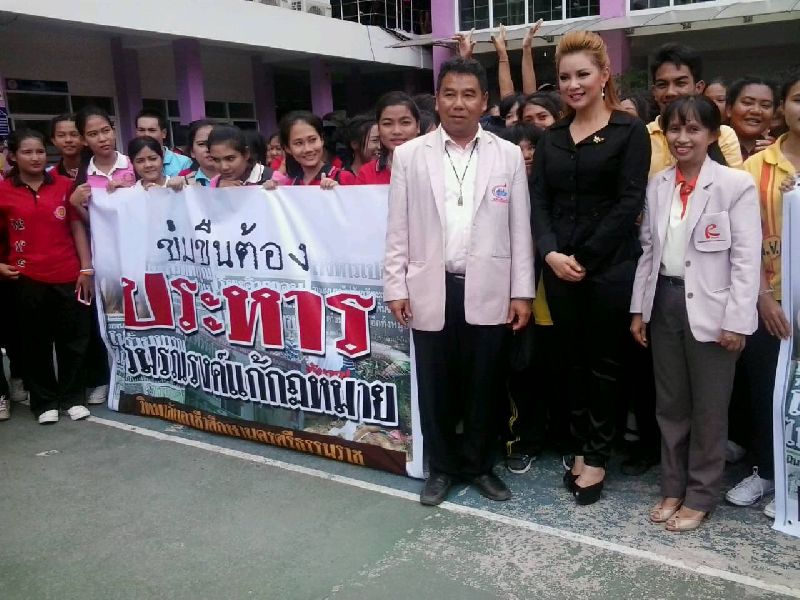 BANGKOK — The famous Thai actress Panadda Wongphudee has submitted a petition to the military junta calling for punishing convicted rapists with the death penalty.
Ms. Panadda said that more than 110,000 people signed the petition, which was addressed to Gen. Prayuth Chan-ocha, chairman of the junta's National Council for Peace and Order (NCPO).
The actress presented the petition to Maj.Gen. Pollaphatara Wannapak, secretary of the Royal Thai Army, on Friday.
In addition to raising the maximum penalty for convicted rapists to execution, the petition urges a harsher punishment for those guilty of committing rapes on public transportation. Convicted rapists should also be denied a chance to submit for a Royal Pardon, the petition says.
Calls for punishing rapists with the death penalty rose after 13-year-old girl was brutally raped and murdered aboard an overnight train in July. An employee of the State Railway of Thailand (SRT) was arrested several days after the incident and reportedly confessed to sexually assaulting the girl and throwing her body out of the moving train.
Although the suspect, Wanchai Saengkhao, will likely face death penalty due to his murder charge, pro-execution activists led by Ms. Panadda argue that punishing rape alone with the death penalty is needed to deter sexual assailants in Thailand.
Critics of the idea argue that the death penalty has not been proven to lower the number of crimes in many countries.
Speaking at the Royal Thai Army headquarters on Friday, Ms. Panadda said she was campaigning in favour of the death penalty to help express the "people's will."
"I did not do this because I want to follow a trend," Ms. Panadda said.
Ms. Panadda, who was crowned Miss Thailand World in 2000, also urged the NCPO to comply with the petition as a means to "return happiness and confidence in safety to the people."
The NCPO has not publicly responded to the petition.
For comments, or corrections to this article please contact: [email protected]
You can also find Khaosod English on Twitter and Facebook
http://twitter.com/KhaosodEnglish
http://www.facebook.com/KhaosodEnglish