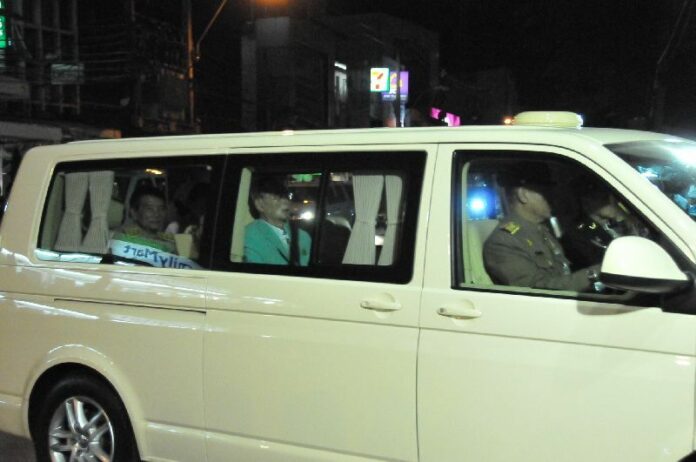 BANGKOK — The King of Thailand has a mild inflammation in his stomach, the Royal Household Bureau said in a statement today.
When doctors at Siriraj Hospital performed a colonoscopy on King Bhumibol during an annual medical check-up, "a mild inflammation was found in His Majesty's stomach," the statement says.
The condition is being treated, the statement said, adding that other medical checkups, such as his blood pressure, body temperature and heart beat rate, indicate that the king is in normal health.
However, the statement noted that because the 86-year-old monarch is experiencing difficulty in eating "due to his age," medical staff are providing His Majesty with additional nutrients via his blood vessels to improve his health.
"The doctors will perform other special medical examinations," the statement said.
His Majesty the King has been residing in Siriraj Hospital since 6 August. The Royal Household Bureau said the visit was for his annual medical check-up, which requires special equipment at the Bangkok hospital.
Starting in 2011, His Majesty the King spent many months at Siriraj Hospital to undergo surgeries and other medical operations. He was discharged from the hospital on 1 August 2013 and has since been recovering at his summer retreat, Klai Kang Won Palace, an approximately two-hour drive south of Bangkok.
The king has rarely appeared in public during his stay at Klai Kang Won Palace, although he made a brief appearance on 22 July when he endorsed the 2014 interim charter.
The Royal Household Bureau has not said when His Majesty the King will leave hospital.
For comments, or corrections to this article please contact: [email protected]
You can also find Khaosod English on Twitter and Facebook
http://twitter.com/KhaosodEnglish
http://www.facebook.com/KhaosodEnglish