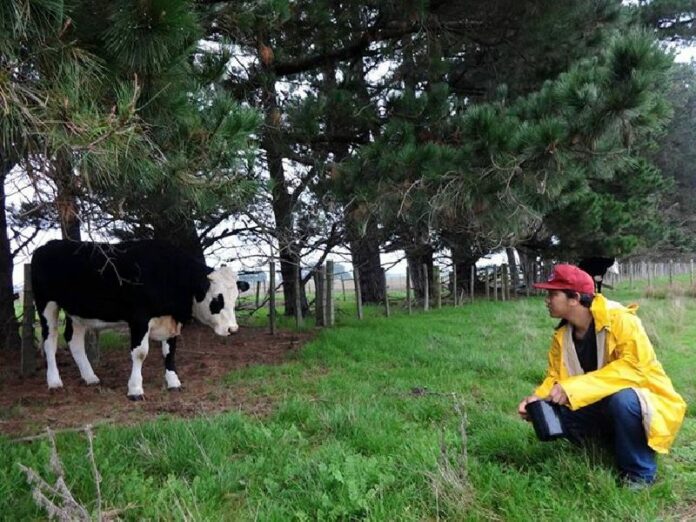 BANGKOK — Junta chairman Gen. Prayuth Chan-ocha has asserted that a fugitive Redshirt activist wanted by Thai authorities for insulting the monarchy is no longer Thai.
"Since he fled this country to another, it shows that he is no longer a Thai person and he cannot stay in Thailand," Gen. Prayuth said, invoking an insult commonly used by conservaties in Thailand to undercut political rivals who they accuse of being "un-Thai."
Gen. Prayuth was referring specifically to to Ekapop Luera, a former student activist in his early twenties who says he is currently living in New Zealand to avoid prosecution for defaming the monarchy, a crime known as lese majeste.
Nevertheless, Gen. Prayuth said his government is still attempting to extradite Ekapop, but admitted that there has been no response from the New Zealand government concerning the request.
"At this moment, New Zealand has not given us any reply at all," Gen. Prayuth told reporters. "Sometimes it's hard for [other countries] to understand when it comes to extradition, because they don't have this law. Mostly, they use human rights laws. But our country's law is our country's law."
Thailand's lese majeste law, the harshest of its kind in the world, bans any action or comment deemed critical of the monarchy and carries a maximum penalty of 15 years in prison.
Although insulting the monarchy has been a crime in Thailand for more than a century, the lese majeste law has been enforced more frequently over the past decade, and with a notable spike in severity since Gen. Prayuth seized power from an elected government in May 2014.
Several progressive activists who have been accused of lese majeste fled the country shortly after the military staged a coup d'etat, including Ekapop. The former student activist, who was charged with lese majeste for a speech he gave at a Redshirt rally in 2013, has posted on his Facebook account that he is living in New Zealand, and has applied for asylum, though the latter has not been confirmed by NZ authorities.
When he first announced he was living in New Zealand in January 2015, dozens of Thai royalists responded by rallying in front of the New Zealand Embassy in Bangkok to demand his extradition.
Over the past year, the military government has unsuccessfully sought to extradite 31 lese majeste suspects who are living abroad. According to the government, 14 of them are living in neighboring Laos.
Gen. Prayuth said today that Thai authorities will continue to pursue Ekapop's extradition.
"We are not neglecting this duty. We simply cannot neglect it. The Ministry of Justice is working on it, the Royal Thai Police are working on it," Gen. Prayuth said. "But the problem is this: it's not like we can order them today and they will send us back the suspect tomorrow. It's doesn't work like that."