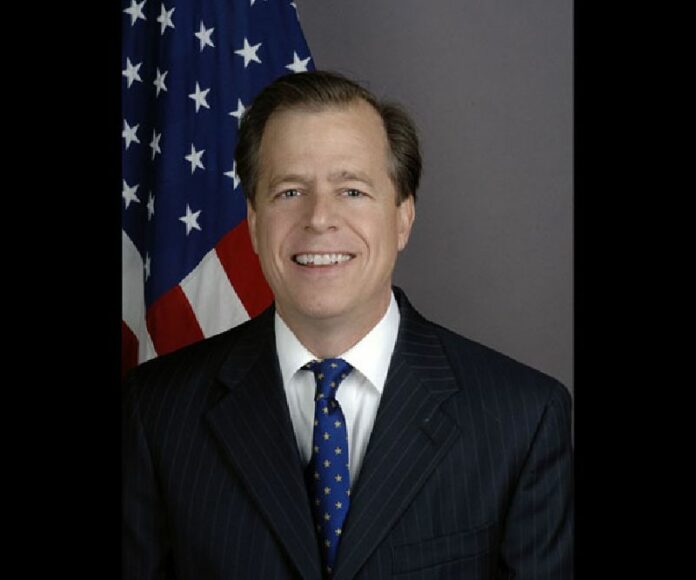 BANGKOK — The United States Senate has cleared the way for a senior career diplomat and Asian troubleshooter to assume his post as the top American diplomat in Thailand.
Four months after he was nominated by U.S. President Barack Obama, Glyn Townsend Davies was confirmed by the upper legislative body by vote early this morning.
Nearly 10 months after the departure of former Ambassador Kristie Kenney, Davies' confirmation means the U.S. will have soon be on better footing to maintain its relationship with the kingdom, which has cooled since the military seized power from an elected government in May 2014.
A diplomat for 35 years, Davies served as a special envoy to North Korea prior to his nomination in April. As the State Department's point-man for an adversarial relationship, including a multinational effort to rein in its nuclear ambitions, Davies background is in line with America's recalibrated relationship with Thailand following the coup.
The style and substance he brings to the job remain to be seen, as he will need to dispel any doubts over American friendship while articulating its policy expectations.
The delay in confirming Davies can be attributed to partisan U.S. politics, where Obama's nominees have languished for months and even years before winning confirmation.
Thai conservatives and supporters of the 2014 coup have been incensed by critical comments by American diplomats who have called for a rapid return to democracy.
Former ambassador Kenney, who brought a personal and folksy touch to the job, was best known by the public for her embrace of social media and quirky YouTube videos.
She was renounced as a meddler by coup supporters after she publicly denounced it, in line with U.S. foreign policy. She served four years on the job and since her departure the Wireless Road embassy has been overseen by Chargé d'affaires Patrick Murphy.
Related stories:
Prayuth Shrugs Off 'Snub' By US Diplomat
US Becomes Punching Bag For Pro-Coup Thais
For comments, or corrections to this article please contact: [email protected]