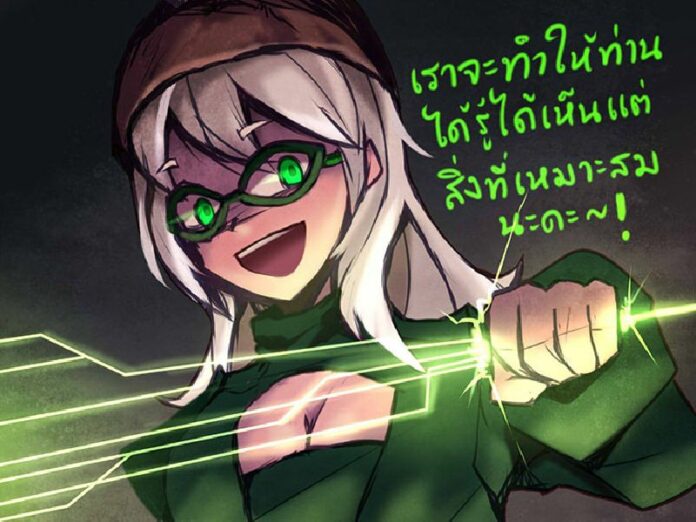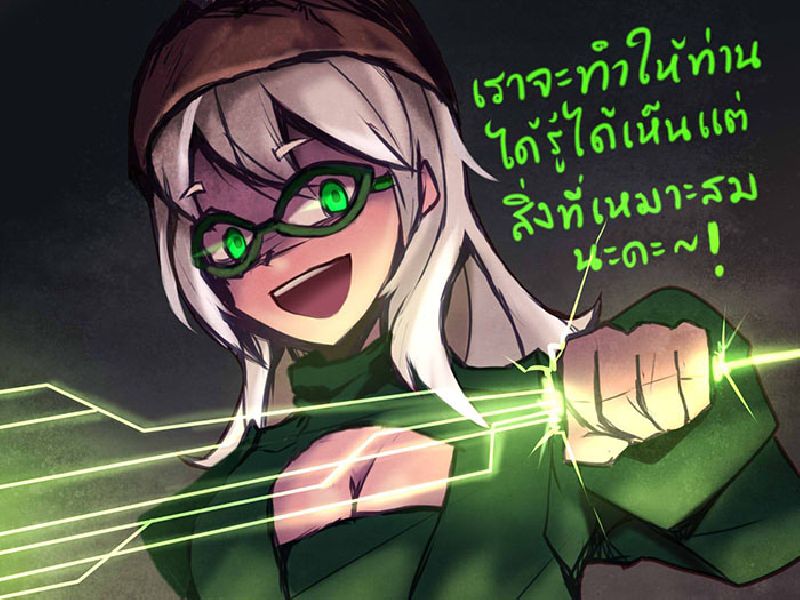 BANGKOK — Of the different stakeholders opposed to a government-managed "single gateway" for internet traffic, it was some of the net's most zealous users which instigated a crude but effective cyberattack last night to protest the plan.
To express dissent – and highlight the vulnerability of government systems – a community of online gamers opposed the government's plan to police all internet traffic knocked offline websites of several state agencies, including the telecommunication ministry.
No sophisticated hacking seemed involved. Instead it was conducted using a simple yet reliable method to cripple targeted web servers. Activists circulated messages on Facebook last night urging supporters to mass-click and refresh the websites of specific government agencies at 10pm in what proved a successful bid to bring down services – a common method known as a distributed denial of service attack, or DDOS.
"Today after 10pm, people who are united to oppose the single gateway system will launch a symbolic attack by method of DDOS, which is a symbolic method [of expression], since it is a method that everyone with a mobile phone and internet can do," the post reads. "It is a demonstration of the power of the people."
The Facebook message said the attacks were meant to show dissent against the military government's plan to implement a single gateway to control and monitor all internet traffic in the kingdom.
Websites named as targets of the DDOS include the Ministry of Information and Communication Technology (ICT), CAT Telecom, Ministry of Defense, Government House, Internal Security Operation Command, and Democrat Party.
Starting at about 9:30pm, the targeted websites were quickly brought down. Most services returned by Thursday afternoon, except the Ministry of Defense website. The ICT website was down intermittently throughout the morning.
It appears the campaign was first initiated by a Facebook group called "Mobilizing Gamers to Take Back CAT Tower From the Mob" – a community of online gamers angered by an anti-government protest that seized control of CAT Telecom building and cut its power supply in November 2013, which briefly disrupted internet service in some parts of Thailand.
The campaign was soon picked up by other communities opposed to the single gateway.
Many Thai government agencies' websites are outdated and poorly maintained, making them ripe targets for crude cyberattacks in the past; in August websites of several local administrative offices were hacked by an online group that claimed to represent a Tunisian Islamist movement.
Arthit Suriyawongkul, coordinator of internet freedom advocacy group Thai Netizen Network, described the campaign as virtual civil disobedience akin to non-violent resistance by civil rights groups in the United States.
"DDOS attack tends to be linked to criminality," Arthit wrote on Facebook. "A more appropriate word is virtual sit-in or virtual blockade, which is a form of electronic civil disobedience. Well, strictly speaking, civil disobedience is about breaking the laws, but it is about breaking the laws in order to achieve principles that people believe to be more noble."
Somsak Khaosuwan, deputy permanent secretary to the ICT, criticized last night's DDOS attacks in an interview with Matichon.
"I want to ask people behind this, what are they doing it for? The Ministry has not proceeded with anything [about single gateway]. Why are they not joining a discussion to solve problem together? It's better than inviting people to cause damage to the state," Somsak said.
He continued, "Do you know what ICT has done as of today? We have done nothing. If you have any objection, let's talk and discuss together. I'd like them to think of the state and the society. Use their knowledge and ability to help create safety for our society. By doing this, how does it benefit society?"
The military junta introduced the idea of the single gateway soon after it seized power from an elected government in May 2014. There had been no progress in the project until the cabinet ordered officials to "speed up" its implementation in August.
Government officials insist that channeling all internet traffic into a single point of control would allow law enforcement officers to easily track down individuals who commit online crimes and post messages deemed harmful to national security.
But civil rights activists warn that a single gateway would eliminate privacy and freedom of expression for internet users in Thailand, as well as hurt business by creating an insecure system unappealing to commercial interests.
An online petition opposing the single gateway has received more than 129,000 signatures since it was created a week ago.
Related stories:
Single Gateway for Internet Still Under Study, Minister Says
Junta Readies 'Great Firewall of Thailand'
To reach us about this article or another matter, please contact us by e-mail at: [email protected].