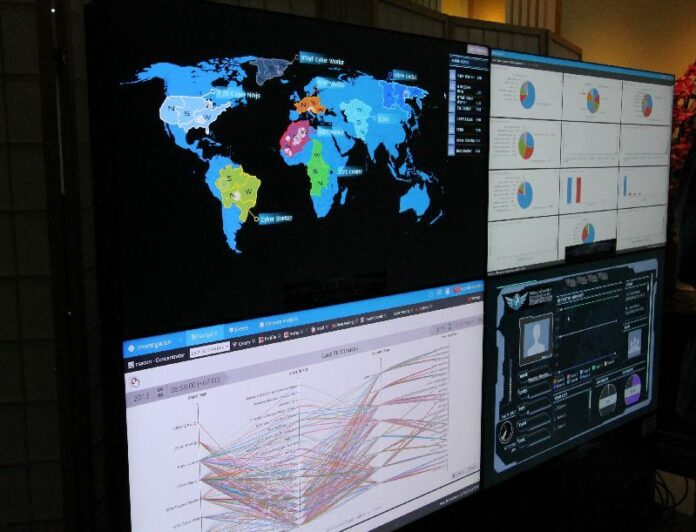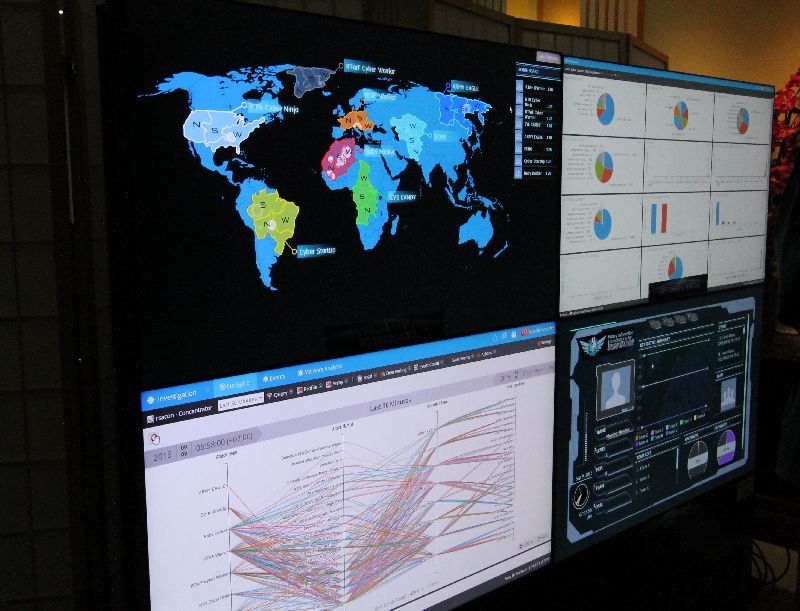 BANGKOK — Damage from an attack on government services online appeared limited today, while state-owned CAT Telecom said it will begin preparations to build a single gateway project that has been rebranded as a business-positive part of the kingdom's "digital economy" strategy.
Online activists declared victory in the opening of their "cyber war" to punish the junta for not abandoning its ambition to route all traffic through a single channel, but their damage seemed limited to affecting certain systems of the army's finance department.
"At 1:15pm, the Citizens Against Single Gateway claimed our victory in the first stage after our cyber war declaration," the group wrote its latest statement posted online. "We made the financial accounting system of the Finance Department of the Royal Thai Armed Force Headquarters unable to work for more than three hours."
---
Gamers, Geeks on Epic Quest for Internet Freedom
---
The group had first called for supporters to overwhelm the department's web server by reloading its pages, but changed tactics an hour and a half later to the online accounting system. Links to the accounting system do not work at time of publication. Its web site otherwise seemed to be unaffected.
Meanwhile state telecommunications operator CAT Telecom has said it is preparing to build what's now being called by officials the "National Internet Gateway" project, promoted as a potential economic boon.
The term "national gateway" was first used days after the military seized power in 2014 when it announced its intention to "govern" inappropriate content online by constructing a single gateway for internet traffic in and out of Thailand.
"We want the national gateway to be a more effective tool than the current mechanism for regulating internet use," former ICT Minister Surachai Srisarakam said in a May 2014 Bangkok Post story. At the time, he indicated it would be rolled out by July 2014 and operated by CAT, state telecom TOT and a number of internet service providers.
CAT, which operates Thailand's international gateways, said Monday it will establish a committee to pursue the project.
"The national internet gateway is a part of the country's digital-hub strategy. It is not aimed at consolidating all international Internet traffic through a single gateway to control internet content, as people understand," acting CAT CEO, Col. Sanpachai Huvanandana was quoted saying in The Nation.
While CAT looks to play a central role in the plan, another precedent will be set when a top intelligence official is expected to take over as chairman.
Gen. Thawip Netrniyom, chief of the National Security Council, is expected to join at the head of CAT's board. It would be the first time the head of the National Security Council became the top authority at CAT. CAT under Thawip is expected to focus on cybersecurity.
Word that the military government was taking action to extend its reach into the online world through the gateway project invited public outcry almost as soon as it was publicized one month ago.
For weeks the government played down its commitment to the plan, with related agencies and the telecommunications minister insisting last week the plan had dropped. On Tuesday, Prime Minister Prayuth Chan-ocha incensed opponents when he made it clear the plan was still alive, saying it was needed for national security reasons and to end online dissent against his government.
On the same day, Defense Minister Prawit Wongsuwan also revealed plans to establish a new army cyber unit but said it was unrelated to the single gateway project.
Related stories:
First Chapter of 'Cyber War' to Begin Thursday
Internet Activists Declare 'Cyber War' on Junta
Cyberactivists, Govt Don't Blink on 'Single Gateway'
Activists Issue Ultimatum to Junta over 'Single Gateway'
Junta Readies 'Great Firewall of Thailand'
Cyber Activists Bring Down Govt Sites to Protest 'Single Gateway'