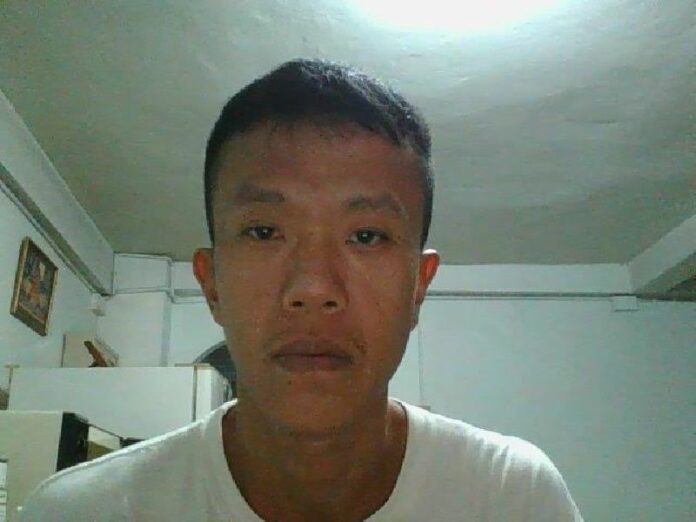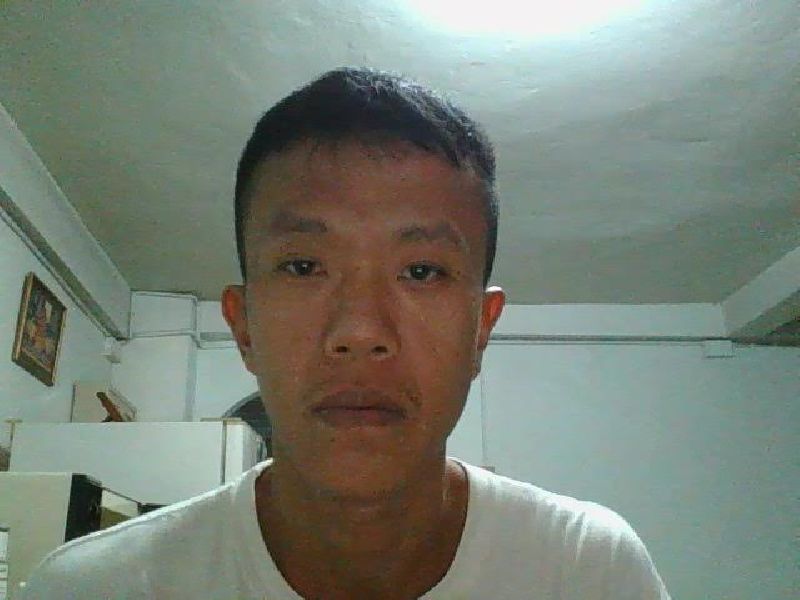 By Pravit Rojanaphruk
Senior Staff Writer
BANGKOK — After two years and eight months in prison for committing lese majeste (insulting the monarchy), Redshirt activist Ekachai Hongkangwan said he's lost faith in the leadership of that movement, and now believes hope for a democratic Thailand rests with ordinary citizens.
Speaking in an interview following his release from prison Nov. 15, Ekachai, who was convicted in 2013 of selling CDs containing content deemed critical of the monarchy, said leaders of Redshirt umbrella group United Front for Democracy against Dictatorship, or UDD, rarely visited him or other ordinary Redshirts in prison, while some imprisoned UDD leaders enjoyed a relatively privileged lifestyle behind bars.
"The UDD leaders sip coffee and play chess. Yet they talk about equality. It's not even equal in prison," Ekachai said. "What does this mean?"
The 40-year-old also blamed UDD leaders for failing to organize effective opposition to the junta, particularly in the immediate aftermath of the putsch.
"It's disappointing. When the coup occurred, they simply disappeared," said Ekachai, who insists he is not a UDD member but simply a Redshirt, with a sarcastic chuckle. "It was just too lame, and if it continues to be like this, military coup will recur again and again. It seems all too easy [to stage a coup], and we'll probably be stuck in this cycle for the next century."
That's not to say Ekachai has become cynical or apolitical. In fact the straight-talking former prisoner of conscience said he is more politically mature after serving his sentence and remains hopeful about Thailand.
"My hope rests with the little people, the new generation and not the politicians. The [former Pheu Thai] MPs accused other politicians of being elites, but they themselves have become part of the elite too," he said, adding that ordinary folks who continue to resist military rule are far more sincere.
Following his March 10, 2011 arrest, Ekachai insisted on his innocence all the way to the Supreme Court, saying he regarded the content contained on the CDs he sold as critical but in no way insulting to the monarchy.
The CDs contained an Australian Broadcasting Corp. news program featuring a critical discussion of the monarchy and documents leaked by Wikileaks entailing critical information about the royal institution.
A Prison Education
Before Ekachai was arrested and charged, he thought lese majeste offenses carried a fine of 20,000 baht or so, not prison terms up to 15 years per offense.
Ekachai said more than 40 lese majeste convicts ended up in prison in the weeks after the May 22, 2014 military takeover. All lese majeste prisoners were required to write the names of those whom they would allow to visit them, and for two months prior to his Nov. 15 release, no journalists were allowed to see him.
He was originally put in a 4-by-12 meter cell, along with about 30 to 40 other people. While he said most post-coup lese majeste convicts were dispatched to overcrowded cells as punishment, Ekachai nonetheless viewed his communal cell as relatively "uncrowded."
The swelling summer heat was suffocating and the rainy season unpleasant as the ceiling had a habit of leaking, said the former convict.
Prison food tasted better than Ekachai expected although there was not much meat. The man, a university-educated former lottery vendor said he frequently used his own money to buy food from the prison-run eateries supervised by the Department of Corrections. Prison fights break out less frequently than he had expected, and Ekachai insists he was never tortured or severely bullied. And his fellow inmates were not bad people, as he had initially feared.
"Overall, it was better than I'd expected," he said, adding that his prison chores involved supervising other prisoners assigned to set up tables for meals. Ekachai has lost considerable weight – to 62 kilograms from 75 kilograms, by his reckoning.
"I am much more frail now," he said. "It wasn't like living at home in there."
In exchange for better food bought from prison-run eateries, some inmates entered servile relationships with wealthier inmates. Some would do their laundry or wash their dishes in exchange for some of the purchased food or a few other amenities.
Instead of fear, it was boredom that Ekachai fought with. He credited the prison's small library for books and magazines to keep him distracted.
No newspapers or TV news were allowed inside, although there were ways news from the outside world trickled in beyond word-of-mouth from visitors, guards and the warden. He would not disclose the details, however.
No books deemed political were allowed inside the prison.
"Political books are forbidden," he said. "It's not permitted because they're afraid that it could led to political organizing inside prison."
Earlier this month the Supreme Court reviewed Ekachai's case, cut eight months from his original sentence and ordered him released.
Now that he is free, Ekachai said that although he doesn't know how he'll earn a living, he will continue being politically active.
"Even if change is incremental, I'll give it a try – otherwise [this society] will stagnate. Even if it's one voice and there's no effect, it would still be better than doing nothing. Some asked if I am ready to rock, I said, 'Yeah for sure!'" he said.
But he will make sure he does not run afoul of the law, he added.
"I will avoid being sentenced to prison again, however," he said. "I sort of know where the line is now.