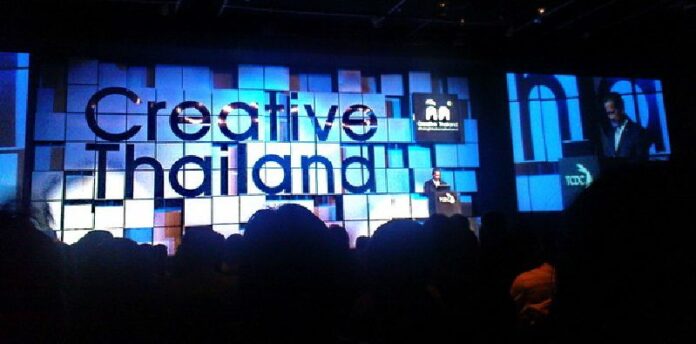 BANGKOK — The junta moved to undo a central economic policy of the former civilian government this week by repealing the legislation which enacted it.
On Tuesday the interim cabinet, led by Prime Minister Prayuth Chan-ocha, approved a proposal to cancel the January 2013 legislation launching the creative economy policies of former Prime Minister Yingluck Shinawatra.
The move was largely symbolic and is expected to have limited impact, as its main purpose was to establish a fund for government agencies and creative entrepreneurs and a committee to manage the program.
A renowned architect and former board member of a government-supported creative agency however criticized the move as a sign of poor economic judgment on the junta's part, and questioned what direction it wants to take the country.
"I think the critical question is what is the government's view on the creative economy?" said Duangrit Bunnag, founder of The Jam Factory and former board member of Thailand Creative and Design Center, or TCDC. "Now that a lot our industries seem to be reaching the end, what economic sector will the government bring to global competition?"
---
Spared from Chopping Block, TCDC Welcomes Audit
---
The move to scuttle the creative economy policies, which were intended to advance Thailand's economy from manufacturing and traditional industries, came two weeks after an aborted attempt to shut down its central success story, the Office of Knowledge Management and Development, or OKMD.
OKMD operates institutions such as TCDC, TK Park and Museum Siam, and are legacies of the regime of fugitive former Prime Minister Thaksin Shinawatra, whose influence and remaining stature the junta has sought to root out.
Those facilities enjoy popular public support in the capital, and a Nov. 10 move to defund OKMD was put on hold following a public outcry that it was politically motivated.
The government has said it did not single out TCDC or other programs, only that it wants to eliminate wasteful spending by a variety of public organizations supported by public funds.
Duangrit said the Tuesday decision to repeal the law was worse than defunding the programs, as it would remove the institutional structures created to move the policy forward.
However TCDC and other public organizations operating under OKMD will be unaffected, as they receive direct funding from the government.
Related Stories:
Spared from Chopping Block, TCDC Welcomes Audit