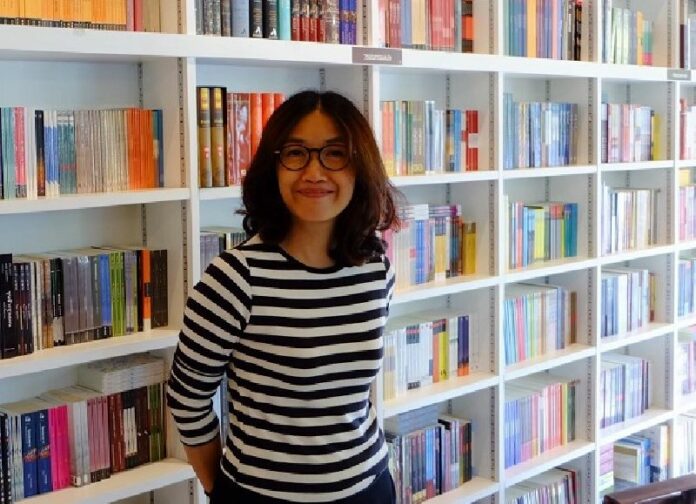 CHIANG MAI — A Chiang Mai bookseller who says Thai women are victims of double repression in a patriarchal society ruled by the military will become the first Thai recipient of an award recognizing courageous women around the world.
Rodjaraeg Wattanapanit, owner of Chiang Mai's Book Re:public, is in Washington D.C., where she will deliver a short speech Tuesday evening as she accepts an International Women of Courage Award from the U.S. State Department.
"I will receive this award in the name of women and everyone in Thailand who are fighting with injustice," Rodjaraeg said.
The award was established in 2007 to honor women around the world for promoting human rights, gender equality and social progress.
Rodjaraeg also helped start an association which trains politically active youth and builds political awareness called Creating Awareness For Enhanced Democracy, or CAFÉ Democracy.
More than just a bookstore, Book Re:public has been but a public space in Chiang Mai for discussion of social issues since it opened in 2011.
For her role in Book Re:public's activities following the 2014 coup, Rodjaraeg found herself harassed and taken in twice for "attitude adjustment" sessions by the military.
"To open the bookshop and open the space to exchange ideas, to discuss political and social situations in an academic way were all meant to improve the nation," she said. "But instead, we are considered a threat to national security."
While there was no physical abuse, Rodjaraeg said she was severely emotionally damaged. But her experience in the military base convinced her that she was on the right track to fight injustice, she said.
"Under normal conditions, women already face a patriarchal social system," she said. "Under the abnormal rule, Thai women are facing double oppression."
Rodjaraeg and 13 other women will receive the award Tuesday morning local time in Washington D.C.