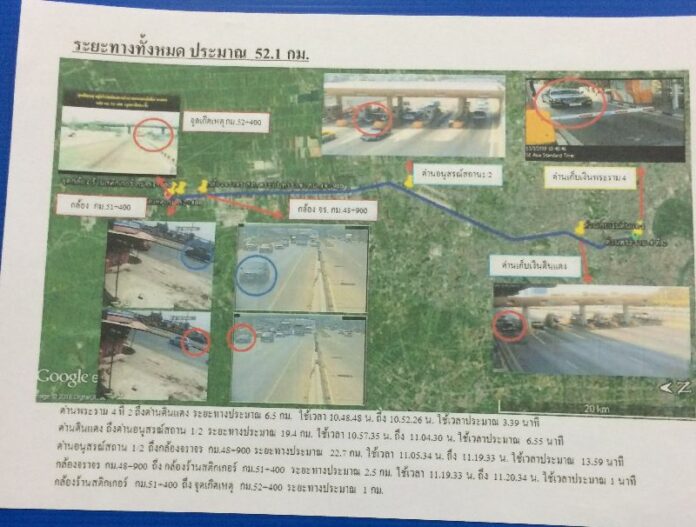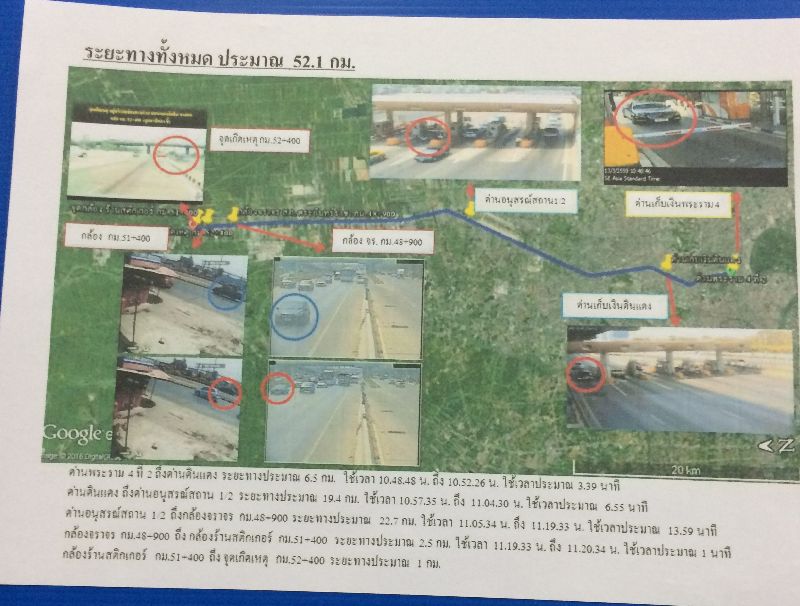 AYUTTHAYA — A wealthy auto scion was speeding at over 250kph when he slammed into another vehicle and killed two people on a highway earlier this month, police announced today.
Evidence that Jenphop Viraporn was speeding at more than twice the highway limit of 120kph will be presented as key evidence against him in court, where he faces two charges for the March 13 deaths of Krissana Thaworn and Thantapat Horsaengchai, police said.
"As a person who has worked as an investigator, I confirm that we can indict him, definitely," said deputy national police chief Gen. Pongsapat Pongcharoen at a Tuesday news conference.
After blowing through a Rama IV Road toll booth without stopping, Jenphop traveled 52.1 kilometers to where the accident occurred in 25 minutes, according to Pongsapat.
Along the way, his speed varied between 215kph and 257kph, according to data recorded by his Mercedes-Benz.
Pongsapat said experts were fetched from Hong Kong to independently verify the data, and he assured the victim's families that police will not shield Jenphop from justice.
"I will do my best in this case," Pongsapat said. "If I do not, I won't be able to continue living in Thailand."
He estimated Jenphop will be indicted next month.
Related Stories:
Deadly Driver Jenphop Agrees to Blood Test 15 Days Later
Fresh Charge Against Jenphop as Model Student Victims Laid to Rest
Businessman Charged for Fatal Collision Amid Mounting Criticism
Officers In Charge of Ayutthaya Deadly Collision Removed
Jenphop Plowed Through Toll Booth Before Deadly Crash (Video)
Teeranai Charuvastra can be reached at [email protected] and @Teeranai_C.