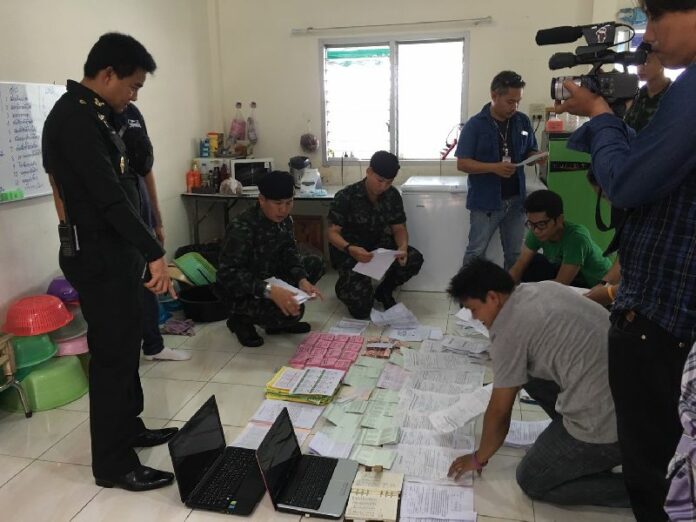 BANGKOK — A coalition of international human rights groups issued an unusual and strongly worded statement this morning condemning a recent junta order granting sweeping powers to soldiers.
Amnesty International, Human Rights Watch and Fortify Rights were among six groups to call for the revocation of order No. 13/2016, issued March 29 by junta leader Prayuth Chan-ocha, which granted police-like powers to soldiers to summon, search, arrest and detain civilians without court warrants.
"Instead of paving the way for a return to democratic rule, the Thai junta has broadened its powers to do almost anything it wants, including committing abuses with total impunity," said Brad Adams, Asia Director of Human Rights Watch. "Repression becomes a daily reality as Thailand descends further into military dictatorship."
They said the order pushes Thailand further into military dictatorship and risks its international legal obligations.
"[It] will almost certainly lead to violations of Thailand's international human rights obligations and the rule of law and must be revoked immediately," Wilder Tayler, secretary general of the International Commission of Jurists, said in the statement.
"This Order stands to fuel the fire of retaliation against human rights defenders in Thailand," said Amy Smith, executive director of Fortify Rights. "Thailand has an obligation to protect human rights defenders, but this Order could easily be used to target and obstruct their legitimate work."
The order appoints "prevention and suppression officers" and their assistants from the commissioned ranks of the armed forces and paramilitary volunteers. It grants them wide-ranging powers to take action against those suspected of 27 categories of crimes, including those involving public peace, immigration, human trafficking, drugs and weapons.
The legal immunity granted to those acting under the order risks "leading to impunity contrary to the principle of accountability required by the rule of law," the statement said.
Tuesday's joint statement was the second such to be issued since members of the military seized power in May 2014 and established themselves as the National Council of Peace and Order. Since then, the junta has argued its actions are necessary to turn the tide against endemic corruption and bring peace and stability to the kingdom. In deed, it has drastically curtailed rights and attempted to stamp out dissent to its rule.
There was no immediate response to Tuesday's joint statement.
The military government routinely dismisses international objections to its actions as being based on misunderstanding of Thailand and its political realities.
The junta said the order was to facilitate its campaign against underworld criminal figures and "influential people." One day after it was issued, a number of activists opposed to military projects were detained.
For its part, Amnesty International said the order further dismantles the rule of law by erecting a separate and unaccountable system.
"The Order is yet another example of the pernicious removal of powers from the judicial system to review the military's actions, to the detriment of rights protection and the rule of law," said Champa Patel, Amnesty International's Interim Director for Southeast Asia and Pacific Regional Office.
The six organizations; which also included Forum-Asia, the International Federation of Human Rights, and International Commission of Jurists; agreed the order will likely lead to further human rights abuses.
"Despite the pretense to suppress criminal activities, this Order is likely to result in the commission of very serious crimes that are prohibited under human rights instruments that Thailand has either signed or ratified," said federation President Karim Lahidji.
Reached for comment, two Bangkok-based members of the organizations were asked why they believe the order is coming along at this time, nearly two years on from the coup.
Sunai Phasuk, senior researcher in Thailand for Human Rights Watch, said there was no clear answer, but the power gives soldiers a blank check and ramps up intimidation in the months leading up to a public vote on a proposed constitution written under military supervision.
"But what is 'obvious' instead of 'why now?' is that immediate effect of the order is the climate of fear will be intensified in the lead up to the referendum in August. This is why they chose to militarize law enforcement."
Sunai said the order preempts any potential trouble and disruption that may happen before and during the Aug. 7 referendum on the junta-sponsored draft charter.
Sam Zarifi, the regional director for the jurists commission, said even criminals should enjoy the right to due process now undermined by the order.
"There's just no rational justification for the derogation from international law," he said.
Related stories:
Activists Swept Up in Military Campaign Against 'Influential Figures'