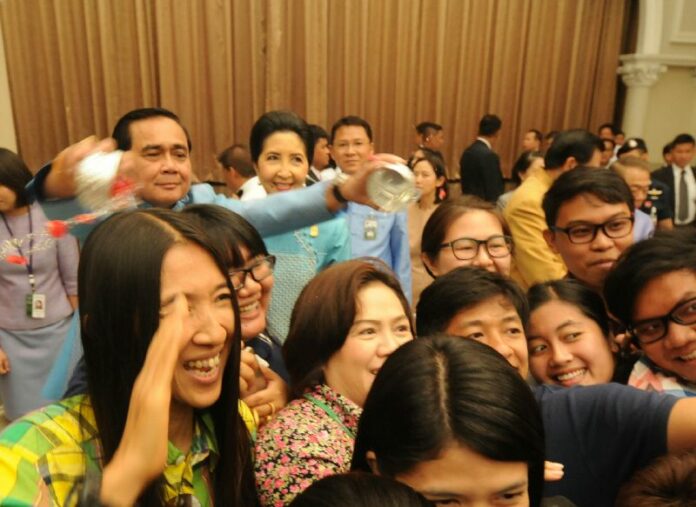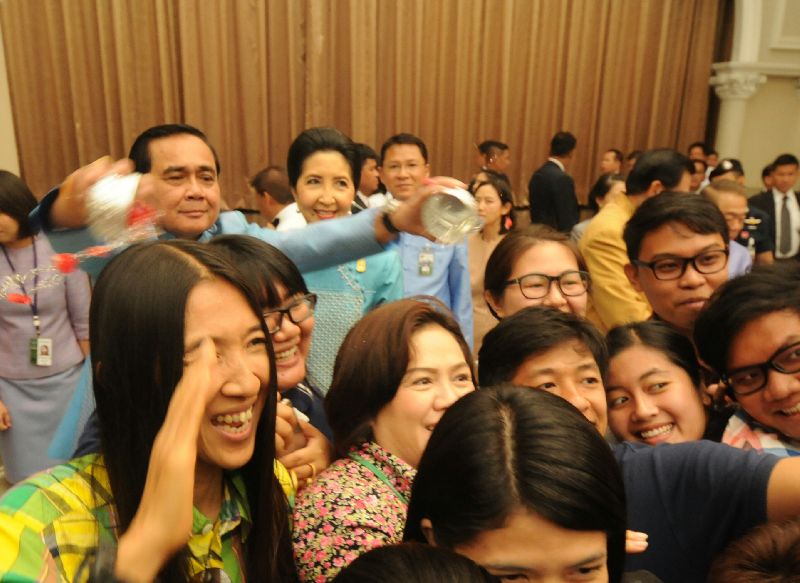 By Pravit Rojanaphruk
Senior Staff Writer
BANGKOK — It's unfair for the junta not to tell the public what Thailand will get if the draft charter gets voted down, say critics. Some add that this is a psychological tactic to persuade the public to opt for the known quantity, which is the charter draft. Critics differ on whether this constitutes as a shrewd move by the junta or not.
The reactions come after junta-leader-cum-Prime-Minister Gen. Prayuth Chan-ocha declined on Monday to spell out what will happen if the charter is rejected in the Aug. 7 referendum. Prayuth said he has the power to decide what to do.
"Do you understand the word 'power'? It's I who will decide what to do," Prayuth was quoted as saying as calls grow for the self-styled National Council for Peace and Order to reveal what will happen if the charter fails to win public support.
Former election commissioner Gothom Arya calls such a condition unjust.
"It's not fair," said Gothom. "Prayuth cited his right [to invoke his power] but I can cite my democratic right too."
Gothom said Prayuth wins whether the charter draft is endorsed or rejected because he holds the power to decide what to do afterward. "It's a win-win game for him. Doing it this way is not fair and all I can do is to plead [Prayuth to rethink]".
Rangsiman Rome, a key member of the New Democracy Movement, said the referendum is never going to be free and fair and called the condition a psychological tactic employed to convince voters to stick to the draft charter instead of something unknown that could be even worse and less democratic.
"They don't tell us [what we will get] because they want us to Vote Yes," said Rangsiman, whose group continued to push for a "Vote No" campaign.
Rangsiman warned however that given this unfair process, the junta risked losing "legitimacy" if the draft charter gets rejected in a landslide. "What legitimacy will they have left?"
Election observer Pongsak Chanon, chairman of We Watch, a group of Thai election observers, also said it's unfair for Prayuth not to come clean on the matter.
"It's not fair. It affects voters psychologically and there's a tendency that they will just accept what they can see."
Anti-junta activist and Red Sunday Group leader Sombat Boonngam-anong concurred with others, saying it's unfair and not transparent.
"This is not a personal matter but a public affair so it should be made transparent," Sombat said.
Sombat said the junta wishes to maintain a political edge by not telling the public what will happen next.
Related stories:
'Vote No' Campaigners Stopped by Pattaya Police
Draft Charter Opponents Perplexed by Abhisit's Stance
NDM Launches Campaign to Reject Charter at Crowded Book Fair