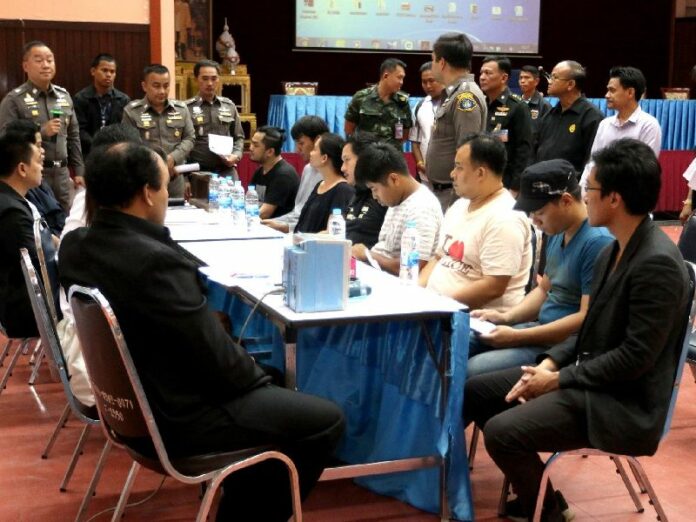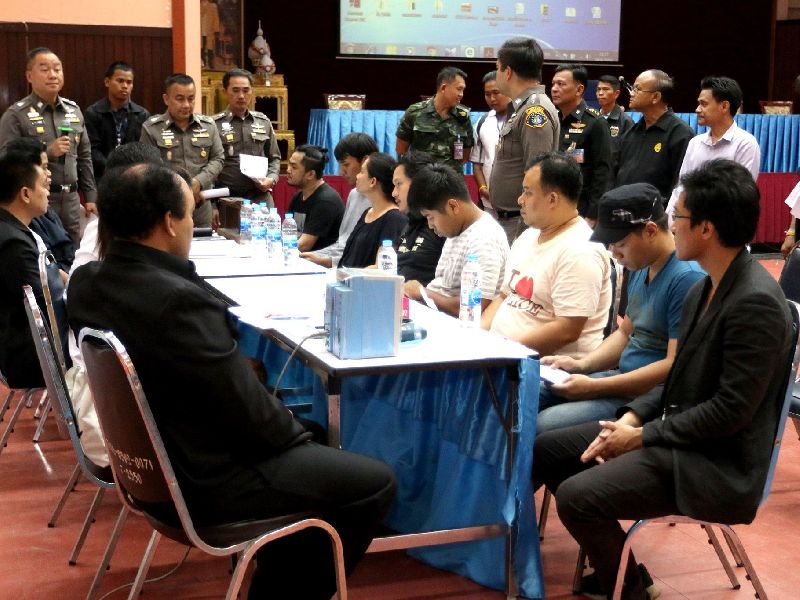 BANGKOK — Pro-democracy activists called again today for a peaceful evening protest to demand the immediate release of eight people abducted by the military.
The call came after a similar rally Wednesday at Victory Monument quickly ended when police arrested 16 people, including the protest leaders. However, the same group, known as Resistant Citizen, said they will defy the junta's ban on protests to stage another gathering this evening at a different busy transit hub.
"Today, 6pm, we will stand on the Skywalk at BTS Chong Nonsi," the group announced on Facebook. "Because we don't agree with the arrests of the eight citizens, who have been held in custody for 48 hours."
Read: Happily Ignored by News Media, Protests Outside Bangkok Prefer Facebook
All protesters were later released at a police station, except one man named Burin Intin who remains in military custody. They were protesting the military's seizure early Wednesday morning of 10 people now accused of being paid online propagandists.
Soldiers took the 10 on suspicion of anti-government activities, but two were later freed after officers determined that they were uninvolved, said junta spokesman Winthai Suvaree.
The rest will be tried for violating the Computer Crime Act and sedition by a military court, Winthai said.
The eight abductees are Nattatika Worathaiwit, Kannasitthi Tangboonthina , Noppakao Kongsuwan, Worawit Saksamutnan, Yothin Mangkangsanga, Thanawan Buranasiri, Suphachai Saibutr, Kansit Tangboonthina and Harit Mahaton. A ninth suspect, Chaithat Rattanachan, remains at large, police said.
"These are not individual actions. They are a movement," Col. Winthai said.
Winthai gave little information about the eight's alleged wrongdoing, other than saying that some of them run a Facebook page called "We Love Gen. Prayuth," which lampoons junta chairman Prayuth Chan-ocha's eccentric behavior.
One of the abductees, Noppakao, also ran official Facebook pages for the Redshirt movement and its leader, Jatuporn Prompan.
Winthai said those connections didn't factor into their arrest.
"It's just a personal connection, but not a connection to the legal case," he said.
But in a document shown to the media late Thursday afternoon, police accused the eight suspects of each receiving around 16,000 baht to 18,000 baht per month to run several Facebook pages for the opposition movement.
The chart named Redshirt activist Sombat Boonngam-anong as one of their sponsors.
In today's news conference, Winthai also lashed out at Amnesty International for releasing a statement calling for the eight's freedom, saying that the NGO does not understand what's going on in Thailand.
"They are an organization based abroad that has not experienced sufficient facts here, and they have not been completely informed," he said.
Correction: An earlier version of this story misidentified  Kannasitthi Tangboonthina as the suspect at large. In fact, it was Chaithat Rattanachan.