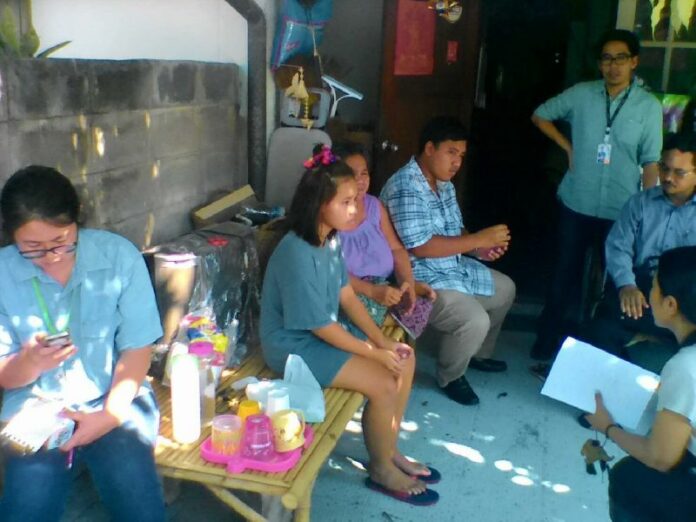 By Pravit Rojanaphruk
Senior Staff Writer
BANGKOK — A dystopian nightmare where Big Brother monitors your private conversations is becoming reality under the military regime, former senator Jon Ungphakorn warned Friday.
The warning came as pro-democracy netizens became outraged and complained of injustice over the move to slap the mother of a prominent student protest leader with a charge of defaming the monarchy in unpublished messages sent privately through Facebook.
"Under the NCPO we're creeping towards 1984," Jon wrote Friday, referring to George Orwell's famous dystopian novel.
---
Activist's Mother Defamed Monarchy With Her Silence, Police Say
---
Jon is the executive director of the Internet Law Reform Dialogue, or iLaw, which tracks legal cases and advocates for more fairness in the justice system.
He warned that Thailand is sinking into a dictatorial surveillance state where privacy is compromised by the National Council for Peace and Order, or NCPO, the formal name of the junta which seized power in May 2014.
His comments Friday came as police conceded that Patnaree Chankij herself never insulted the Royal Family, furthering anger over her arrest. On Saturday, officers raided the east Bangkok home of the 39-year-old widow and her children, including student activist Sirawith "Ja New" Seritiwat, seizing computers apparently in search of evidence to support their charge.
On Friday, police said she was charged with defaming the monarchy, a crime known as lese majeste, for failing to reprimand a man who allegedly sent such messages to her in private Facebook chat messages.
Patnaree said she replied to the message only by saying "yeah" or "I see" (จ้า) but police told reporters she wrote more than that and posted something criminally offensive. They did not elaborate.
That led to complaints she was singled out by the junta to punish 23-year-old Sirawith, who has otherwise been undaunted by numerous detentions in criminal charges to be dissuaded from protesting the military.
---
Anti-Junta Activist's Mother Charged With Royal Defamation
---
"Detaining the mother of Ja New is like detaining Ja New," human rights lawyer Arnon Nampa wrote Friday.
Arnon, like Sirawith is also part of rights group Resistant Citizen, is representing Patnaree.
"From now on he won't have time for political activities and may have to drop out of university in order to look after his sick grandmother and look after his two younger siblings on behalf of his mom," Arnon wrote.
Jon, the former senator and law reform advocate, said the junta's prying into personal messages to prosecute citizens for crimes is a "profound violation," especially for a crime with such severe punishment.
"It's an era where the state intentionally records private conversations between two people in order to mete out heavy punishment of up to 15 years," he wrote. "The state could use any means to access the content of the conversations, and this is a profound violation of rights of the people, but it seems that people are not yet aware.
A junta campaign against those expressing opposition to the proposed constitution drafted under its supervision since widened into a broader play to sweep its critics into custody.
Ten people were abducted from their homes late last month, eight of whom have been charged with sedition for running Facebook pages critical of the junta. Two have been accused of lese majeste, including Burin Intin, who police said sent the offending messages to Patnaree.
Jon said the military has set an alarming precedent for a paranoid and unstable society.
"In other words, if the state can eavesdrop on the conversations of every household, family members will always have to be careful when speaking, and privacy would be eliminated," he wrote. "This is not just a dictatorial system but goes way beyond."
Society must rise to answer the question raised by Patnaree's case, he added, over whether the state should be allowed access to people's private conversations.