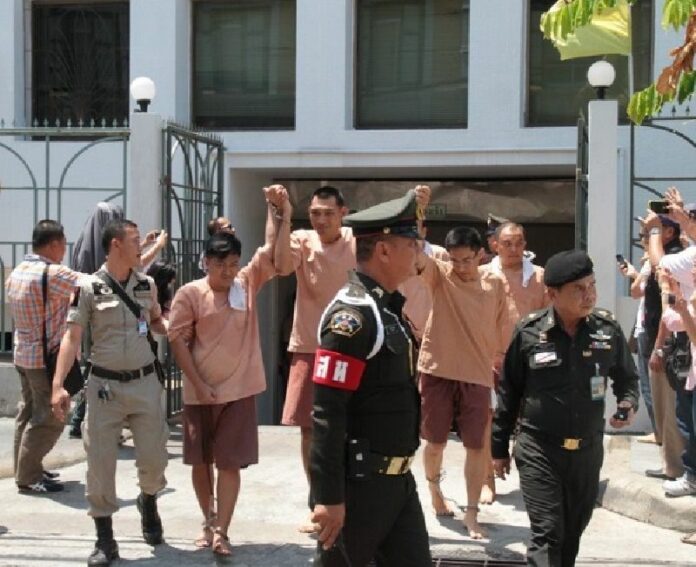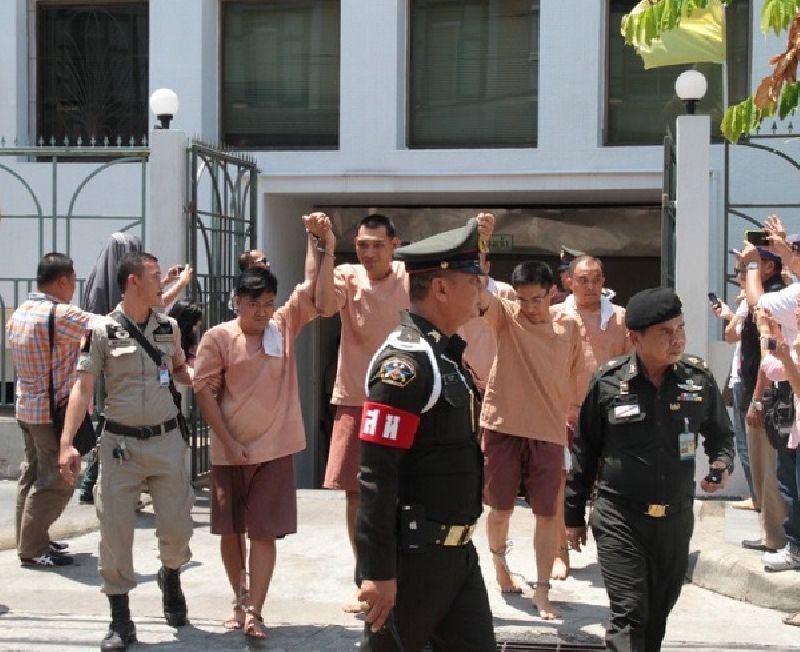 BANGKOK — The eight Facebook page admins charged with sedition for insulting the leader of Thailand's junta were released on bail Tuesday nearly two weeks after they were taken from their homes in dawn raids.
The so-called "Facebook 8" were expected to be released this evening after a military court Tuesday afternoon granted them bail on bonds of 200,000 baht each. Their release comes with the condition they cannot leave the country or incite unrest.
One of the lawyers representing those charged, Winyat Chartmontri said it was unclear whether the court would order continued detention for Harit Mahaton and Nattatikia Worathaiwit, according to the Thai Lawyers for Human Rights. Both were also charged with defaming the royal family.
The other six are Noppakao Kongsuwan, Worawit Saksamutnan, Yothin Mangkangsanga, Thanawan Buranasiri, Suphachai Saibutr and Kansit Tangboonthina.
Related stories:
Families of Detained Facebookers Speak Out
Bail Denied to Facebookers, Lese Majeste Charges Weighed Against Them
Army Abductions: Activists Call for More Protests Despite Arrests
Protest Called for 10 Abducted by Military
Military Abducts at Least 4 Across Thailand