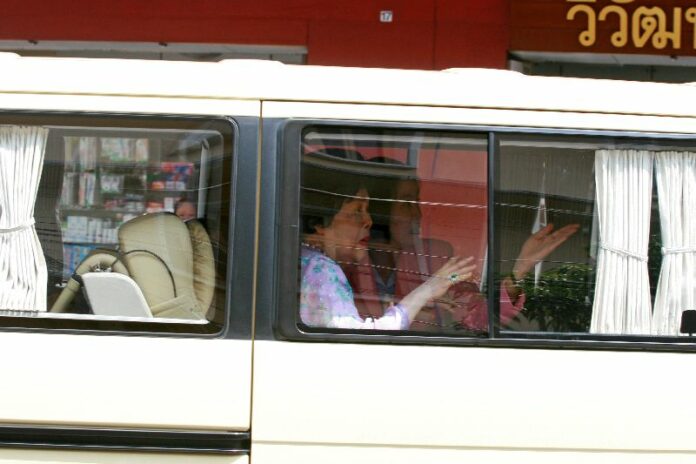 BANGKOK — Queen Sirikit has undergone medical tests at Chulalongkorn Hospital which found insufficient blood flow to her brain, the palace said in the first statement about her health in two years.
The rare statement issued late Thursday night said the queen's team of physicians advised she go to Chulalongkorn Hospital on Wednesday. There a computer X-ray found a recurrence of the same condition for which the 83-year-old queen was treated in 2012.
"The test found no new abnormalities, and a check up of other body systems by computer X-ray found no changes compared to 2015," the statement read.
Updates about the health of the royal usually come during Thailand's royal news hour usually broadcast nationwide at 8pm.
The unusual update on Queen Sirikit's health comes one week after the Royal Household Bureau issued a statement late on May 20 that King Bhumibol Adulyadej was treated for excessive fluid in his brain.
Queen Sirikit has rarely appeared in public in recent years. The last update of her health was issued in 2014.
Related stories:
King Treated Again for Too Much Fluid in Brain