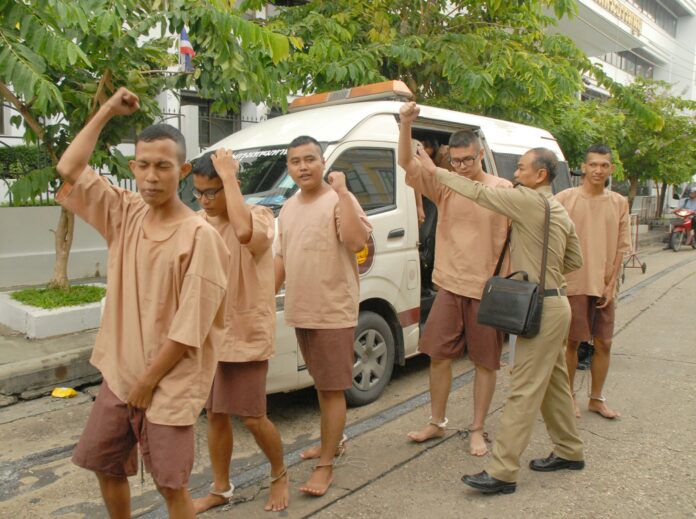 BANGKOK — Military judges Tuesday afternoon ordered all 13 activists be released without bail.
The military court ruled they should be freed to await trial without posting bail, as police investigators had already examined witnesses and evidence. Though they prevailed in winning release without posting bail, the activists played down the outcome.
"Although this is not a victory for us, it shows that there are still ways to fight the state's habit of putting people in jail on unreasonable grounds," defense lawyer Krisadang Nutcharus said after the ruling was made.
They will be released at 8am on Wednesday.
The seven activists had refused to post bonds and seek release on bail in a challenge to the legitimacy of the charges against them.
Related stories:
Jailed Activists Insist on Unconditional Release