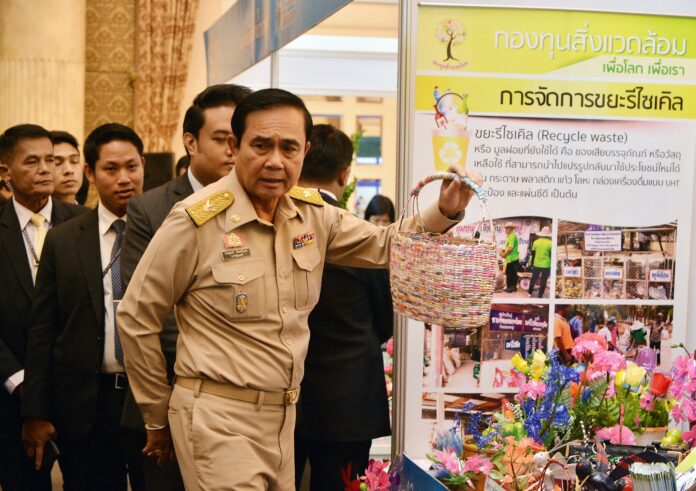 BANGKOK — Junta chief Prayuth Chan-ocha Thursday granted special powers for authorities to regulate any TV or radio stations considered to be a threat to national security.
In the order, which came into immediate effect Thursday by the use of the absolute power granted to the junta chief under Article 44 of the interim charter, authorities such as the National Broadcasting and Telecommunications Commission will be shielded from any legal responsibilities when regulating any broadcast media reports deemed as threatening national security or instigating unrest.
Content considered as threatening to national security according to a junta order launched in 2014 includes anything defaming the monarchy, criticizing the junta with "insincere intent," releasing secret government information, instigating unrest in the kingdom or turning people against the junta.
The order, which was published on the Royal Gazette website, adds that any television or radio stations affected by use of the new powers still have the right to seek compensation from the government.
Natee Sukonrat, the Chairman of the Broadcasting Commission, declined to comment on the matter Thursday evening, saying he was not aware of the details of the order yet.
Related stories:
Redshirt TV Station Expects to Be Ordered Off Air Until After Referendum
Redshirt TV Channel Secures Reprieve From Blackout Order
Redshirt TV Station Expects to Be Ordered Off Air Until After Referendum