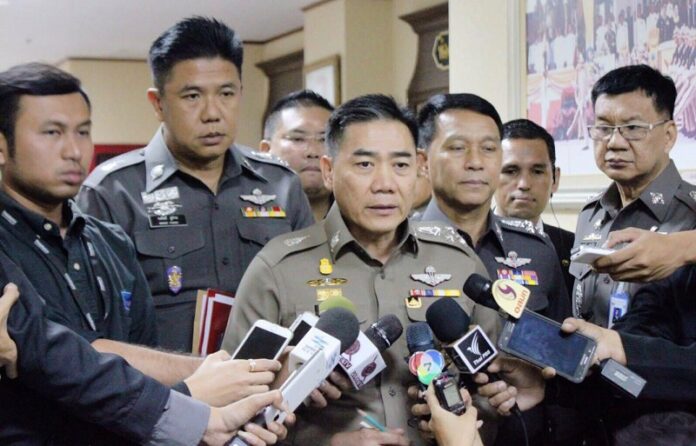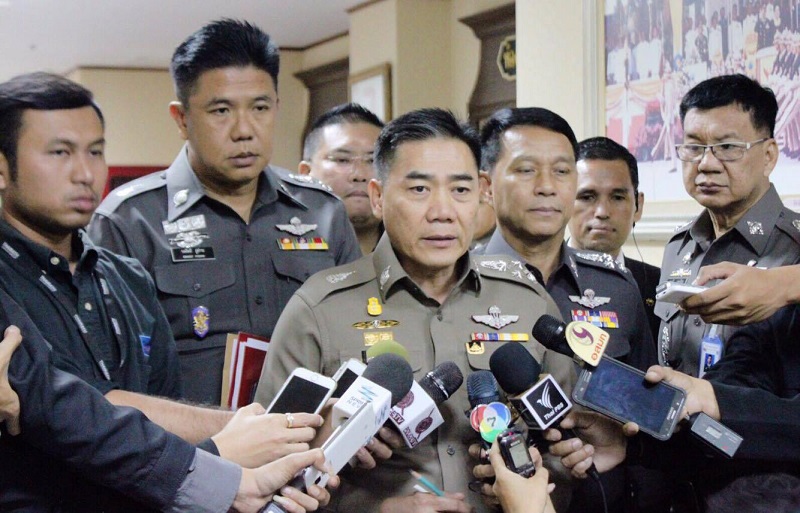 BANGKOK — The authorities' crusade against those who defame the monarchy faced a paradoxical response Wednesday: should they stay or should they go?
While the government has been publicizing efforts to win extradition of exiles accused of violating the royal defamation law, the former national police chief today made it clear they shouldn't be in the kingdom.
"If they don't have the money for airfare then come get it from me," said Gen. Chakthip Chaijinda. "Those who insult the monarchy … I am willing to be in debt for the country!"
Chakthip said since the death of His Majesty the Late King, police were notified of 20 cases of royal defamation. Arrest warrants have already been issued in eight cases under Article 112 of the Penal Code, he said, and four cases were moving forward.
The chief also said Wednesday he had contacted Interpol to help bring those who violate lese majeste law living abroad back home to prosecution.
No country has ever honored Thailand's requests to extradite suspects wanted under the law, known as lese majeste. Still, with national passions high after the Oct. 13 death of King Bhumibol, officials have sought to telegraph responsiveness to the many Thais upset about those who have spoken ill of the late monarch.
Read: Rejecting Vigilantism, Regime Ramps Up 112 Crackdown
Justice Minister Paiboon Kumchaya said he had received "positive responses" from the ambassadors of seven countries where 19 alleged royal defamation suspects are living in exile. Last week he sent letters formally requesting they censure the suspects residing in their nations.
"I received the cooperation from the embassies inquiring for information to report back to their countries which I am very grateful," he said Wednesday.
Authorities have even suggested they had won Google's cooperation in censoring content deemed defamatory. Headlines have trumpeted cooperation on the part of the internet search giant, which in fact has only said it would follow its policies of making content unavailable in places where it is illegal.
Google has gone so far as to send letters notifying The Nation and BBC Thai that they did not change their policy on censoring content specifically for Thailand, reiterating it must be done through their existing process.
They also denied any role in monitoring posts of Thai social media users and said the removal of any content per government request would be seen in their transparency report.
Related stories:
Police Arrest Motorist Vowing to Shoot Those Who Defame King
Man Arrested for Insulting King, Possessing Marijuana