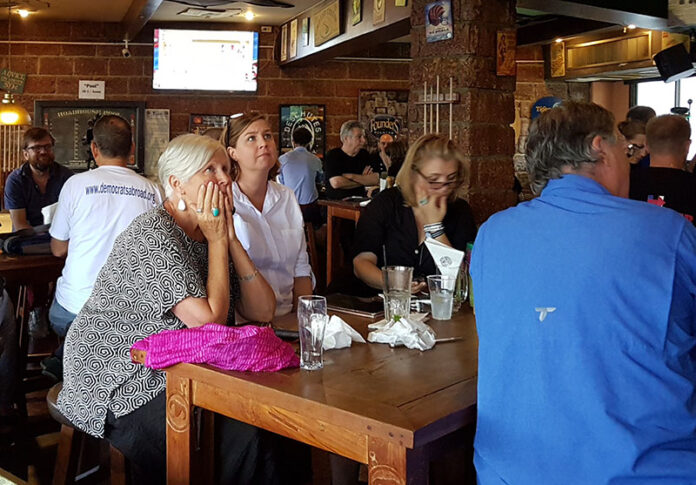 BANGKOK — They came expecting to put the whole mess behind them. But a world away, it was the Sunshine State that first planted doubts in the early morning optimism at a Bangkok barbecue joint where progressives gathered to watch U.S. election results Wednesday morning.
The consensus of most at Roadhouse Barbecue was that the curtain would swiftly fall on the Donald Trump show which dominated an unusually divisive and ugly campaign season. But after voting ended in Florida and the minutes dragged on with the needle tilting away from Hillary Clinton, the convivial chatter over eggs and toast grew tense.
Read: Mexican Peso Falls Sharply Against US Dollar
None of this surprised 36-year-old Carlos Centeno. Centeno stayed awake all night reading political news sites with a particular anxiety for his native state of Florida, which is closely watched for the uncertainty of who will benefit from its 29 electoral votes. A candidate needs 270 to win, and Clinton was widely favored to win by a comfortable margin going into Election Day.
After Florida's results started coming in, he headed over to Roadhouse to watch things unfold. He said his concerns about Trump were practical.
"To be pragmatic, I don't know who Trump would put in the White House," he said.
As the morning dragged on toward noon, there were more pained faces hunched over smartphones and laptops looking for data that suggested an outcome other than a Trump presidency.
It was a much different mood than earlier. Just before 8:30am, the crowd cheered when Thai-American senate candidate Tammy Duckworth defeated the Republican incumbent in Illinois. They cheered when states such as New York, Minnesota and New Jersey were called for Clinton – but those were safely her's.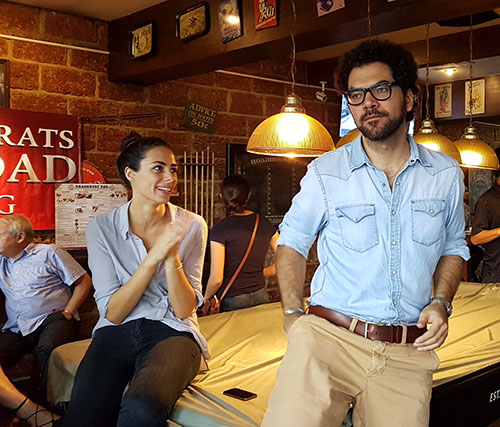 In fact most people said they were more concerned about the Democrat Party gaining control of the upper house to bolster a Clinton White House.
Annie Peyton, a 28-year-old in Bangkok for two months on a fellowship had been upbeat just a few hours earlier.
"This is probably the only election I'll spend at 8am in a bar in Thailand," she said, musing over the fact that people abroad seemed to know more about the political system in her country than most Americans.
That optimism would soon sour.
"I didn't think we would be in this position," she said at about 11am.
Before the clock struck noon, Centeno was not the only to replace the smartphone in his hand with a glass of bourbon.
Related stories:
Markets: Asian Shares Tumble as Trump Gains