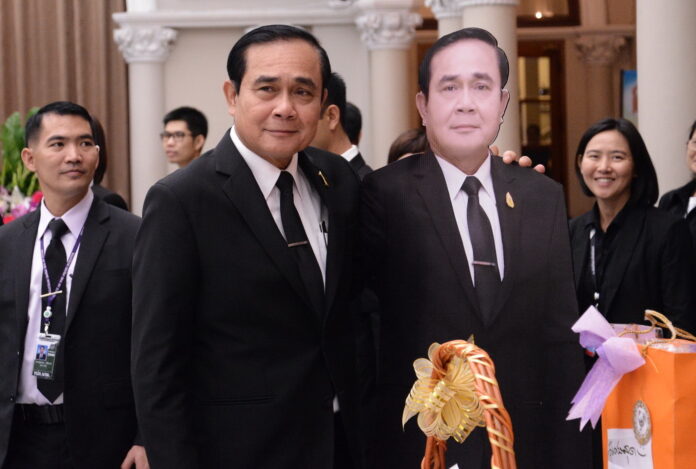 BANGKOK — Thai could supersede English as the dominant world language – at least in the opinion of junta chairman Prayuth Chan-ocha.
After awarding trophies to youths Thursday at the Government House,  Prayuth gave an address encouraging children to embrace their language, which he assured could one day become the world's common language.
"The most commonly used language today is of course English. If it was Thai, we'd be a great power already. Is there a chance? Yes. If you do what I say, one day Thai will be the world's lingua franca," Prayuth said.
He added that although Thai is relatively difficult to learn, more people are learning the language.
"[Thai] has 44 characters … we have tones and more vowels than English. One word has many meanings. This is the pride Thais have built," he explained.
https://www.youtube.com/watch?v=9rfJ25WzAeY