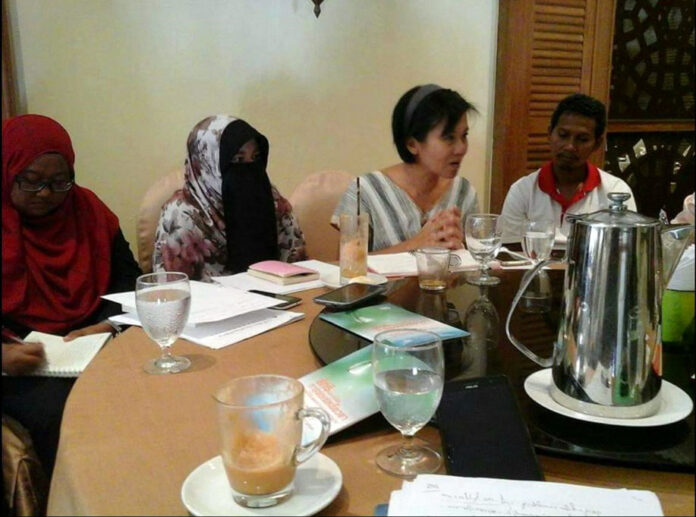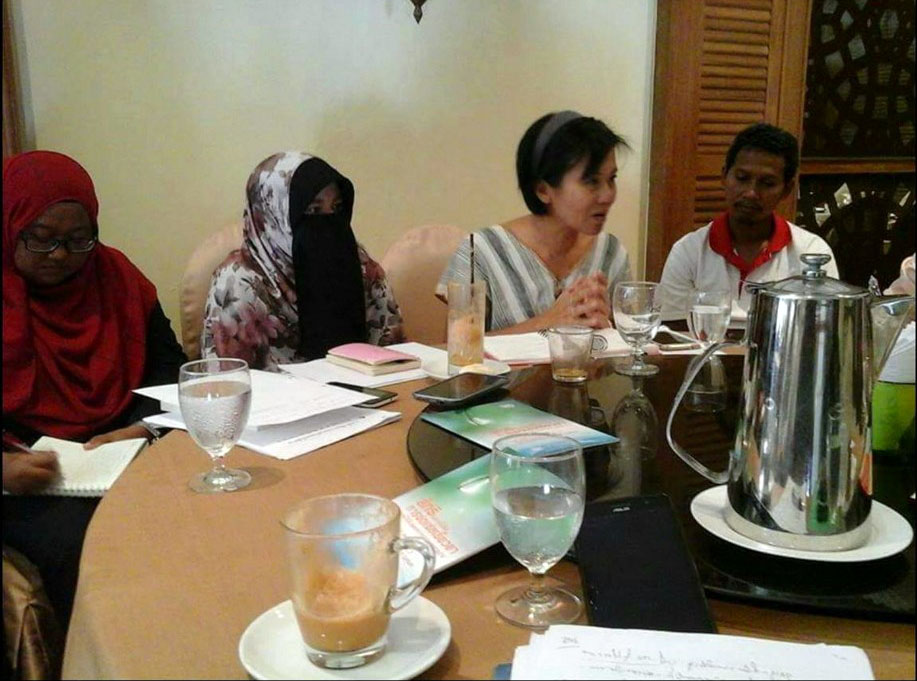 BANGKOK — A criminal defamation charge is just part of what one of three human rights defenders accused of defaming the army is facing for reporting torture allegations in the Deep South.
Anchana Heemmina, a Muslim human rights defender based in Songkhla province, said her mom gets visits from the army and she has been verbally attacked and harassed on social media since she and two colleagues worked on a report recounting 54 people's stories of torture at the hands of security forces in the south.
"[They] accused me of supporting violence and armed groups. This is what I faced, besides being summoned to talk [to the army]," she said, adding that other allegations include exaggerating or distorting the situation in the southernmost provinces where an intractable insurgency has claimed thousands of lives.
Read: 2016 Another Year of Restricted Rights in Thailand – Amnesty International
Anchana's remarks came Wednesday at a symposium launching Amnesty International's annual report on global human rights.
The army has sued Anchana, veteran human rights lawyer Somchai Hom-laor and rights activist Pornpen Khongkachonkiet for defaming the army by publishing and disseminating the report last year.
When the report was released one year ago, Col. Pramote Promin, a spokesman for the Internal Security Operation Command, or ISOC, dismissed it as a figment of its authors' imaginations. He accused Pornpen of wanting to discredit the army and state.
Anchana said it's not just torture people there face, but children are victimized by being subjected to DNA testing and informal interrogations. She added that young children sometimes end held in detention cells for up to three hours while their mothers await bail.
Despite possible sentences of seven years in prison, Anchana said the last thing she and her two colleagues will do is to reveal the identities of the alleged torture victims whose stories were recounted in the report published by Pornpen's Cross Cultural Foundation that Anchana's Duay Jai Group and legal adviser Somchai helped prepare.
The case against the three has attracted considerable international attention and was a topic of particular interest at the Amnesty discussion. Pornpen, who became chairwoman of Amnesty International Thailand after she was sued, said it remains a mystery to her why the army is pursuing the case.
"I don't know how we got to this point – facing a possible seven years imprisonment," Pornpen said. "My mother supports my work and told me I can do whatever I like, but don't go to jail."
In a sign of differing opinions within government agencies, the director general of the Rights and Liberties Promotion Department, Pitikarn Sithidej, was present and wished the three defendants luck in their legal battle.
Related stories:
2016 Another Year of Restricted Rights in Thailand: Amnesty International
Human Rights Activists Refuse to Hand Over Names of Alleged Torture Victims
Torture in Deep South Systematic and Spreading Elsewhere, Rights Groups Allege