Most know Bueng Kan as Thailand's newest province and one of the nation's most profitable rubber producers – but few associate it with tourism, despite its host of wondrous places to visit.
"Bueng Kan has a wholesome ecology and beautiful natural wonders. We're working to build convenient tourist infrastructure," Bueng Kan Gov. Pisut Bussayapanpong said at the weeklong Bueng Kan Red Cross and Rubber Day, which wrapped up today.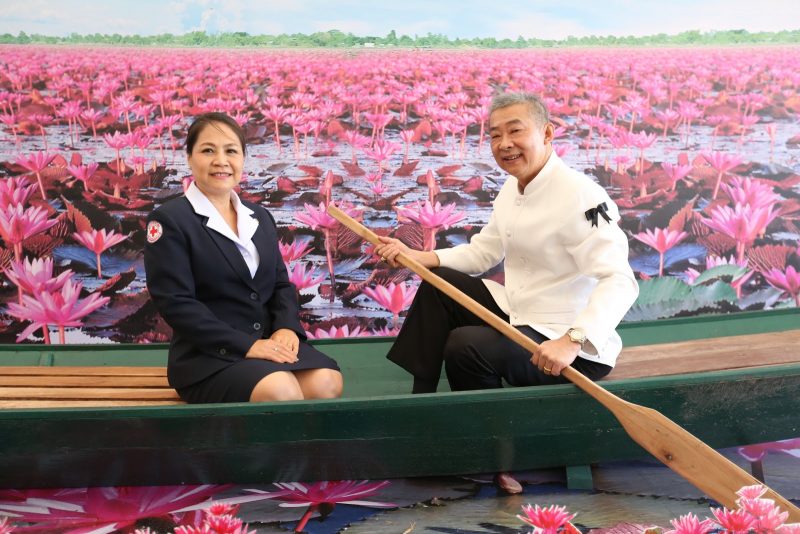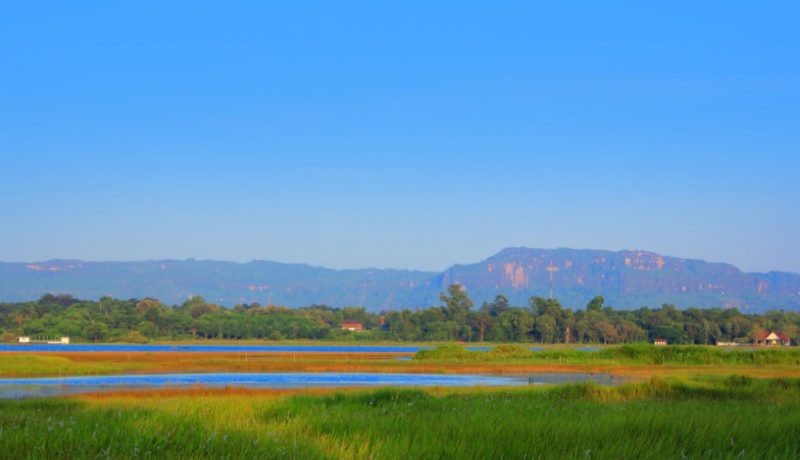 Wetlands
At the Bueng Khong Long wetlands, find more 11,800 rai of natural wonders, full of fauna and aquatic flora.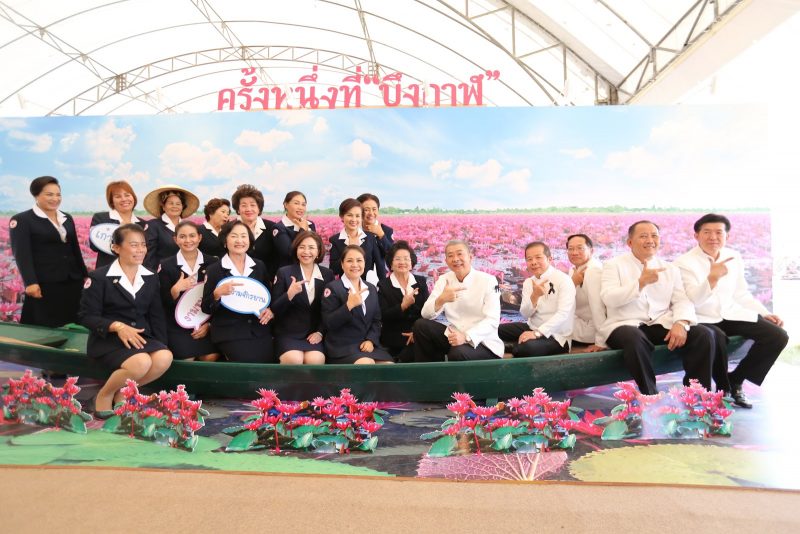 The Bueng Khong Long wetlands house 134 species of exotic migratory birds, such as the black-capped kingfisher, the red avadavat, the watercock, the yellow bittern and the little grebe. The iconic red lotuses of Bueng Khong Long also cover more than 1,000 rai, while Indian lotuses cover a nearby area spreading over 800 rai. Make sure to visit when the lotuses bloom – it's a beautiful sight.
Read: Bueng Kan Becomes International Crossroads for Rubber Industry
Biological diversity abounds in Bueng Khong Long, where aquatic wildlife provide food for locals. A museum showcasing the wetland ecology is in progress, in order to enrich tourist visits beyond just viewing the lotuses and having a meal by the lake.
Another wetland worth visiting is Nong Kut Thing just five kilometers of Muang District. Over 16,500 rai large, it teems with 59 species of aquatic plants and 103 species of freshwater fish, including the rare species Jullien's golden carp and the boraras.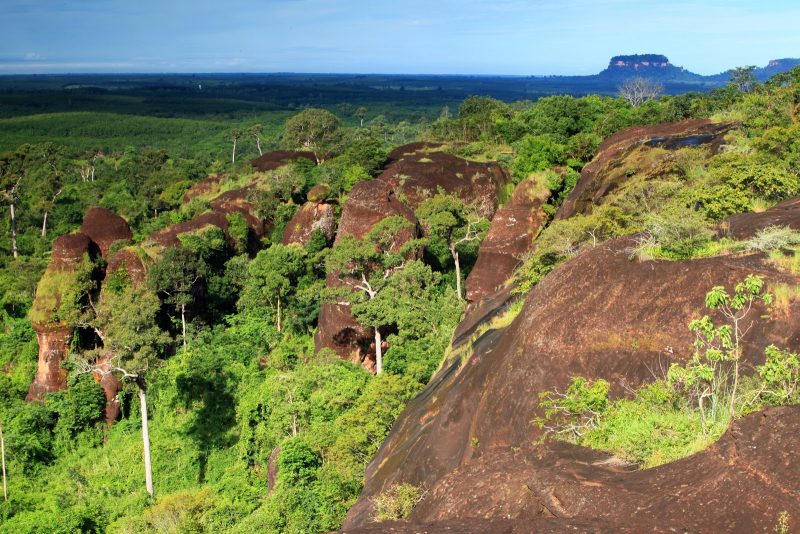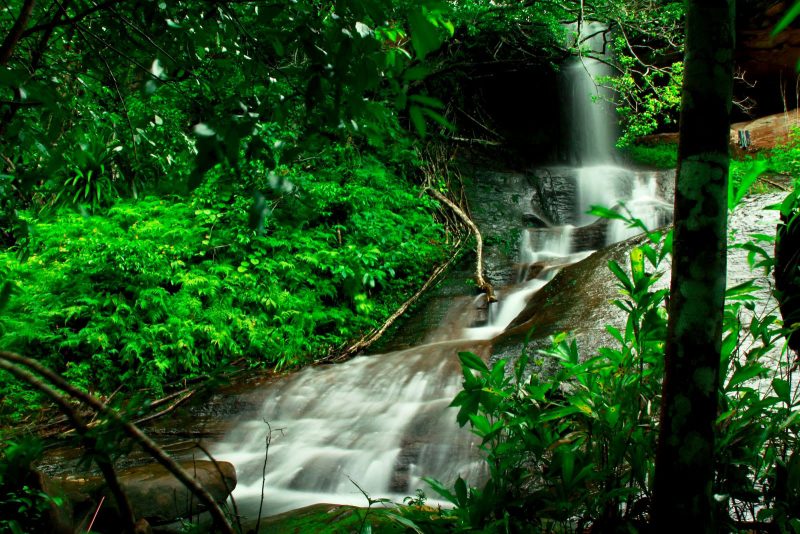 Forests
For a change of scenery, head over to the Phu Sing Reserve Forest which sits over 12,000 rai. Sandstone mountains, lush trees and strangely-shaped rock formations and various other geological wonders await. Look out for the Three Whales Rock, Elephant's Head Rock, Elephant Rock and Train Rock. Don't forget to check out the imposing Phu Sing Rock Wall and Hin Lai Field to see naturally-formed wells full of rainwater and grass.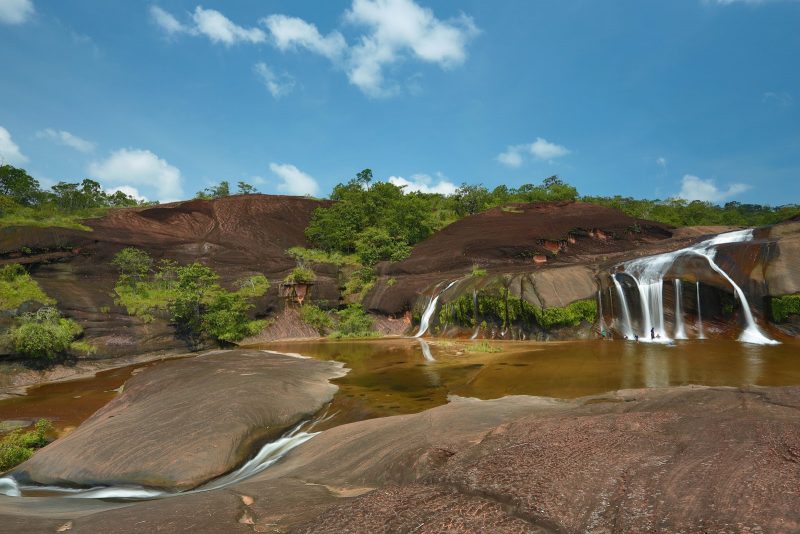 Read: Thailand's Newest Province Bueng Kan is New Hope for Rubber Innovation
A large red sandstone formation shaped like a lion gives the forest its name. Naam Thip Cliff on the eastern edge of the forest is a great spot to view the nearby Phu Wua Wildlife Sanctuary, while the Rue See (Hermit) Cave vantage point is a good place to view the Mekong River and the Laotian side.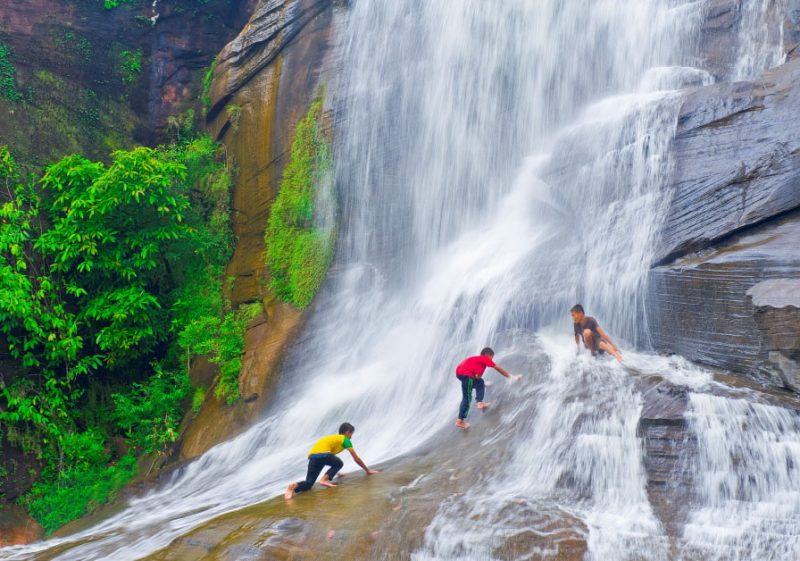 The neighboring Phu Wua Wildlife Sanctuary, around 124,000 rai large, has a wide range of environment types, including deciduous dipterocarp forests, semi-evergreen forests, evergreen rain forests, sand dunes, rock fields and grassland.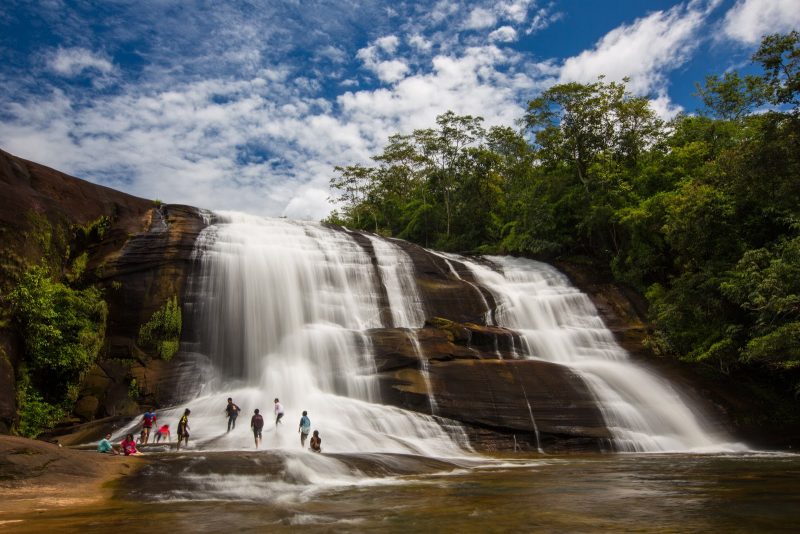 One of the attractions is the Jed See (Seven Colors) Waterfall, often creating rainbows as water sprays from its three tiers. There's also the Thum Foon (Dust Cave) Waterfall, the Chanaen Waterfall (Chanaen in local dialect means most beautiful) and the Thum Phra (Buddha Cave) Waterfall, which has a Buddha image near it. Spring is a good time to visit, since the flowers around the waterfalls will bloom beautifully.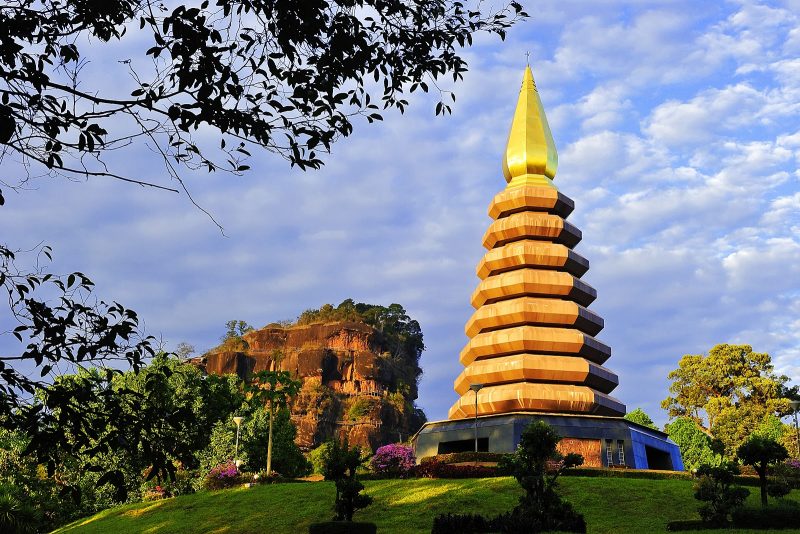 Temples
Finish off your trip with some merit-making at the Wat a-Hong Silawas, a temple right next to the Mekong. The temple of marble and bronze was restored in 1933 by a local abbot.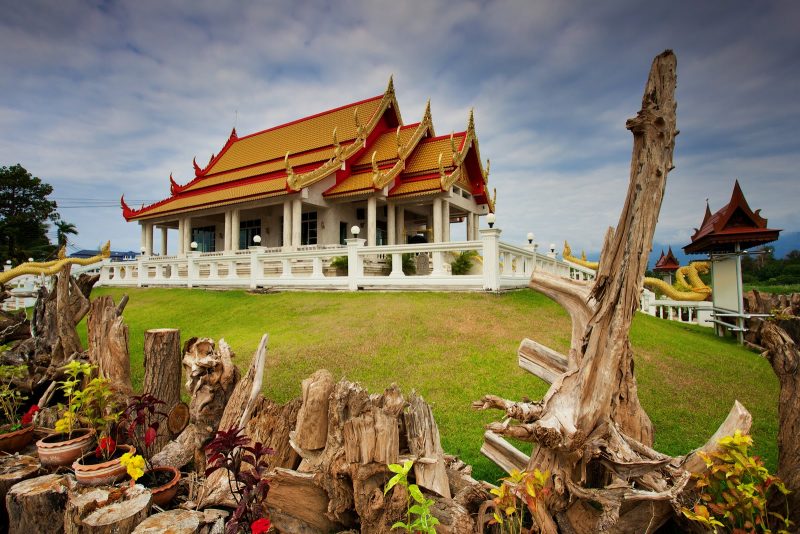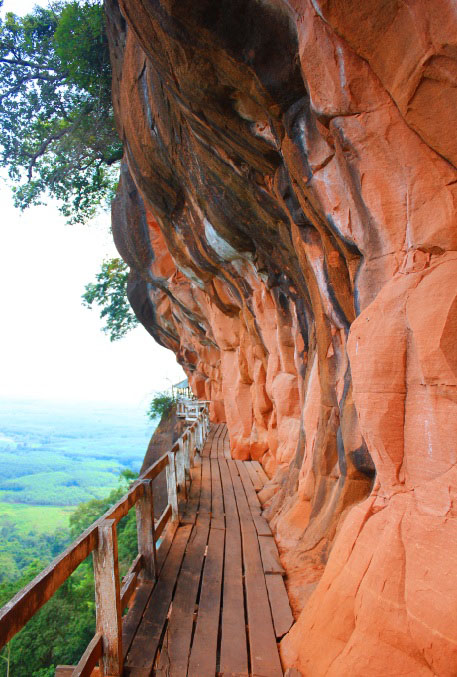 It's location is a place of legend as well: the temple is by the Ah Hong Islet in the Mekong, said to be the deepest part of the river. According to local folklore, on the Laotian side of the islet is an underwater cave where nagas congregate.
Standing on a large boulder is Wat Sawang Arom ("Bright Emotion," also known as Wat Tham Sri Thon), and includes a reclining Buddha at the foot of the boulder.
Read: Bounce Around Ideas and Have Fun at 'Rubberland'
Finally climb the wooden bridges and Seven Stairwells of Faith at Wat Jetiyakhiri, colloquially known as Wat Phu Tok. The stairwells spiral around Phu Tok Mountain until the summit, making for a blood-pounding experience. The journey symbolizes the journey to escape from the cycle of suffering and desire, which requires determination and effort.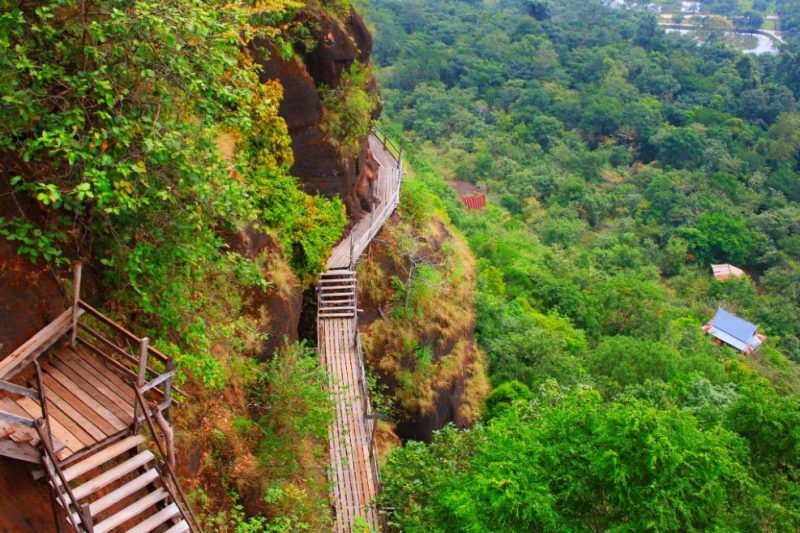 This is a paid advertorial. Khaosod English is not responsible for its content or claims.