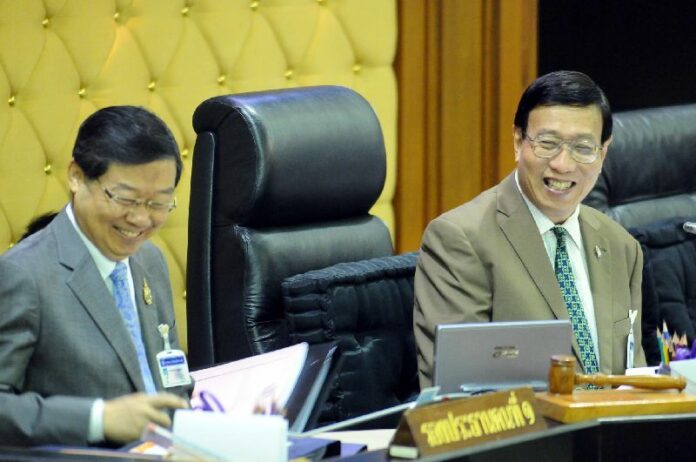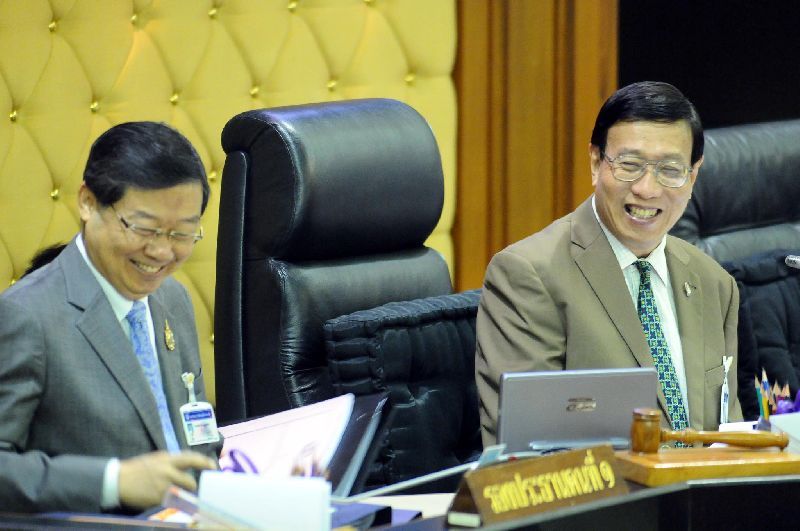 BANGKOK — To prove seven lawmakers were not derelict in their duties, the legislature Friday distributed a set of alternative information to compete with that published by a watchdog earlier this month.
Statistics handed out by the acting parliament secretariat showed the members missed hundreds of votes in a year's time, redefining the scope of its own by-laws to conclude only four failed to meet the body's participation requirements. In contrast, the original iLaw report which called them out for being no-shows earlier this month covered two three-month periods in 2016.
Regardless, the deputy leader of the National Legislative Assembly restated its position that no one would lose their jobs because all had permission not to appear.
Read: No-Shows to Retain Their Jobs on Legislature
The Feb. 5 iLaw report examined the first two quarters of 2016 because the legislature's regulations require members to participate in over one-third of all votes or be removed.
After arguing that the men, including the younger brother of the head of the ruling junta, had leave not to appear, the body's leadership on Thursday began asserting iLaw's information was wrong.
They followed that up today by giving out records for the entire year, a period not covered by the iLaw report and seemingly unrelated to what's covered in the by-laws.
Their data showed only four of the seven failed to participate in enough of 1,264 votes: head of the Council of State Distat Hotrakitya (214), Commander-in-Chief of the Royal Thai Navy Adm. Na Areenit (230), Budget Bureau Director Somsak Chotrattanasiri (387) and Royal Thai Air Force commander ACM Chom Rungsawang (398).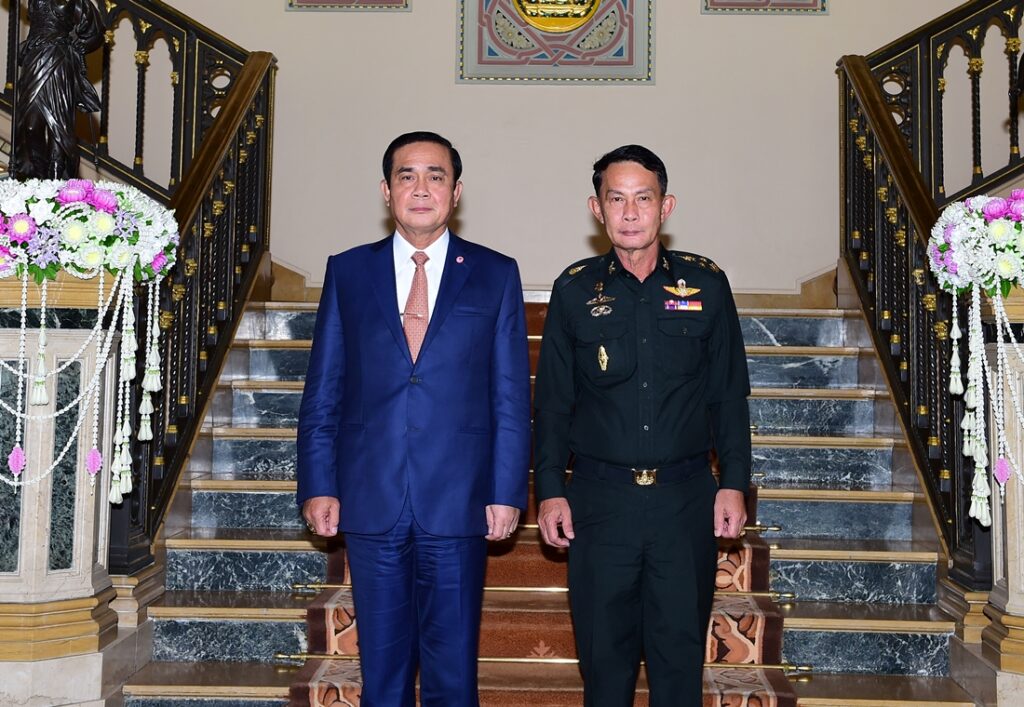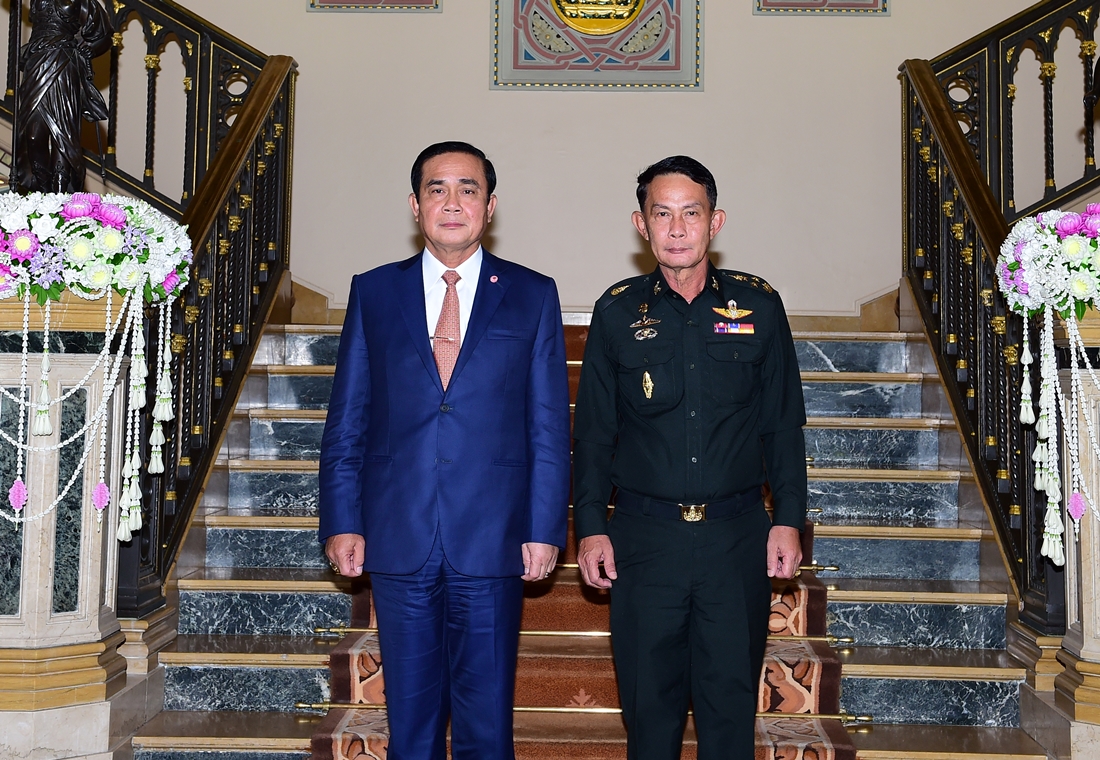 In iLaw's report, Gen. Preecha Chan-ocha, brother of junta chairman Prayuth Chan-ocha, had the worst record with five votes in the first quarter and only one in the second. He looked better in the broader set of data released today with 428 votes throughout 2016.
The other two members called out by iLaw, Federation of Thai Industries chairman Supant Mongkolsuthree and Navy Adm. Pallop Tamisanon, were said to have voted 656 and 646 times respectively.
Assembly Vice President Peerasak Porjit said Preecha and Pallop have been attending more frequently since they retired in September.
Alternative Data
On Friday, Peerasak repeated comments made a day earlier by himself and the assembly president that iLaw's numbers were incorrect.
They made claims about the report that were demonstrably false. Peerasak alleged it claimed some members had taken leave for more than 300 days, when the report explicitly counted the number of roll-call votes, not days met.
iLaw fired back Thursday night, calling on the legislature itself to carefully study the report to avoid making incorrect statements.
"Information appeared in that article was not about 'meeting days,' but 'number of voting participation times,'" the group wrote on its Facebook page.
The group also asked the assembly to make public participation records for all 250 members and their applications for taking leave. They questioned whether more members might have failed to meet the participation requirements.
Either way, Peerasak said three members of the interim parliament would sit on another committee to examine evidence and rule whether any members violated ethical standards.
They were given 30 days to complete their work.
Related stories:
No-Shows to Retain Their Jobs on Legislature
Gadfly Spurs Inquiry into No-Show Lawmakers' Excuses
Prayuth's Brother a No-Show on Legislature, Collects Salary Anyway