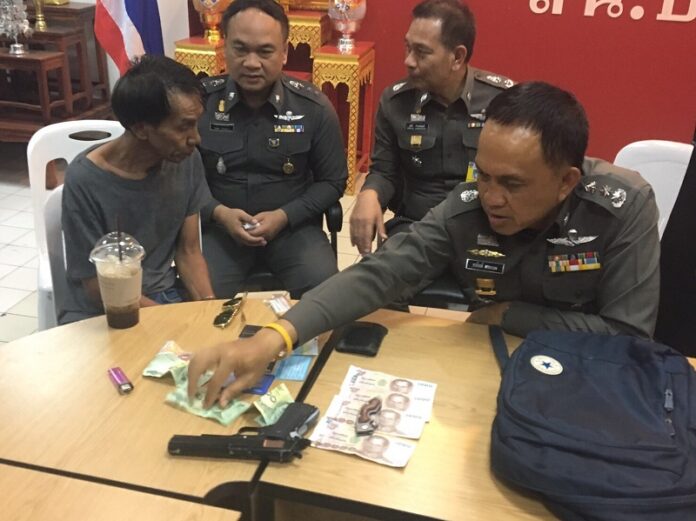 BANGKOK — Bangkok's police chief has sought to dispel concerns that paychecks he collected from the nation's' largest alcohol producer posed a conflict of interest by declaring they don't exist.
Long overdue answers from Lt. Gen. Sanit Mahathavorn were made public Tuesday by the state ombudsman, which said he denied being paid a 50,000 baht salary to serve as an adviser to ThaiBev as indicated in financial disclosure documents bearing his signature.
Both parties submitted similar responses a month after Sanit had asked the ombudsman to extend the deadline for him to explain the relationship. The ombudsman's office said both Sanit and ThaiBev echoed the same message about the salary: He never received it.
The issue arose in December when investigative news outlet Isranews Agency obtained detailed financial information Sanit submitted to the National Anti-Corruption Committee, or NACC, upon his junta appointment to the interim parliament.
Read: Top Cop Defies Order to Clarify Salary From Brewery
The metro police commander has come under heavy criticism for receiving money from a company he's called upon to police.
The state watchdog agency took interest in the case and in January demanded Sanit and ThaiBev clarify the details.
Its secretary-general said Tuesday that ThaiBev, manufacturer of drinks including Chang beer and SangSom rum, said it never hired Sanit.
Sanit, along the same lines, told the ombudsman the details about his 50,000 baht salary were entered into the document by mistake. He said he had asked other officers to help prepare the disclosure statement for him.
The ombudsman countered that his signature of the document meant he acknowledged and took responsibility for it.
Secretary-General Raksagecha Chaechai said the agency was withholding judgment for now and waiting for the original documents from the NACC.
"Currently we cannot yet tell if Sanit is guilty or not," Raksagecha said, adding that the NACC has yet to satisfy its request for a copy.
When Sanit's financial disclosure was later posted online by the NACC, the ThaiBev salary was omitted.
It did state that he holds 93 million baht worth of property and collected monthly remuneration of 1.43 million baht prior to taking a seat on the parliament, for which he is now paid an additional 113,560 baht per month.
Related stories:
Top Cop Defies Order to Clarify Salary From Brewery