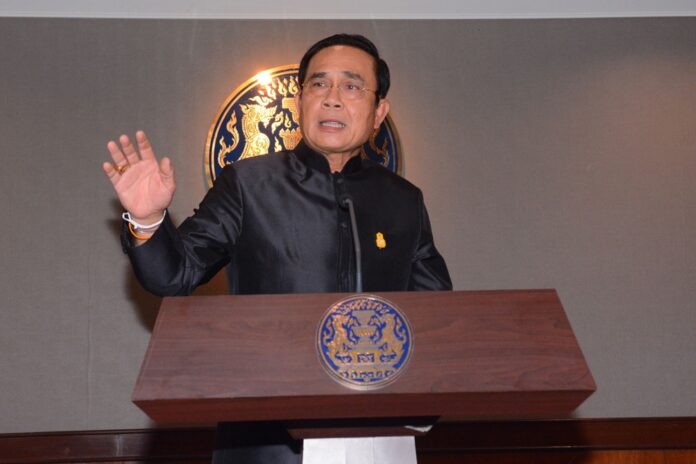 BANGKOK — Junta chairman Prayuth Chan-ocha said Tuesday he will approve the purchase of two submarines from China when the matter reaches the Cabinet.
Speaking to reporters after a weekly Cabinet meeting, Gen. Prayuth said it's necessary to buy the submarines from a foreign country because Thailand still can't make one on its own, and announced that the Chinese even offered to give the third one for free.
He also said the entire process will be transparent.
No date has been scheduled to finalize the purchases.
Related stories:
Prawit Tours Submarine Pen Site, Defends Need to Buy One
Thai Navy Petitions Govt to Buy Submarines
Thai Commander Welcomes New Submarine Centre, Despite Lack of Subs
Navy Renews Bid For Chinese Subs
Thailand's Top Brass Defends Plan to Spend 36 Billion Baht on Submarines