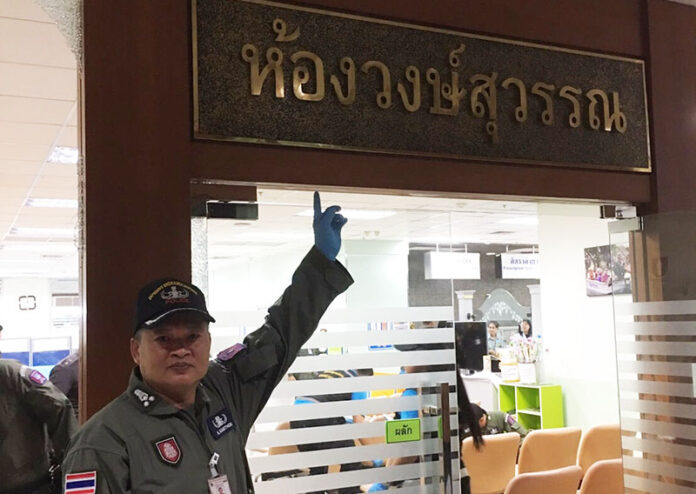 BANGKOK — While police brass have yet to name who they think was behind Monday's bomb attack that wounded dozens in a hospital waiting room, several analysts Thursday ruled out a group of possible perpetrators: the southern insurgents.
Citing differences in the bombs and tactics, several analysts said it was unlikely that the separatist groups which have carried out past bombings were involved in the latest attack, which took place at the army-owned Phramongkutklao hospital.
"Looking at the nature of the bomb, the methods and the operation; I don't think it's related to the southern movements," said Srisomphop Jitpiromsri of Deep South Watch, a group that tracks and reports violence in the southernmost provinces.
Read: Civilian Military Trials May Resume After Bombing
One indication of a possible connection was an anonymous letter sent to authorities three days before the blast. It reportedly claimed separatist group BRN would attack a public hospital this year.
The Barisan Revolusi Nasional, or BRN, is a militant group seeking independence for the three Muslim-majority southern provinces. The group, which has been described by officials and observers as highly secretive and military-capable, is believed to have carried out other high-profile and destructive bombings in recent years, such as a wave of bomb and arson attacks last August.
But Chamroon Dane-Udom, a former police commander who oversees a conflict resolution group, said he doesn't believe BRN was behind Monday's attack.
"I don't think it was the BRN," said Chamroon of the Southern Islamic Cultural Association. "From what I have talked about with them, the BRN has tried not to expand their operation, I mean, they tried to limit their operations to the southern provinces."
Staging attacks in Bangkok is too much of a risk, said Chamroon, a retired chief of the southern border patrol police.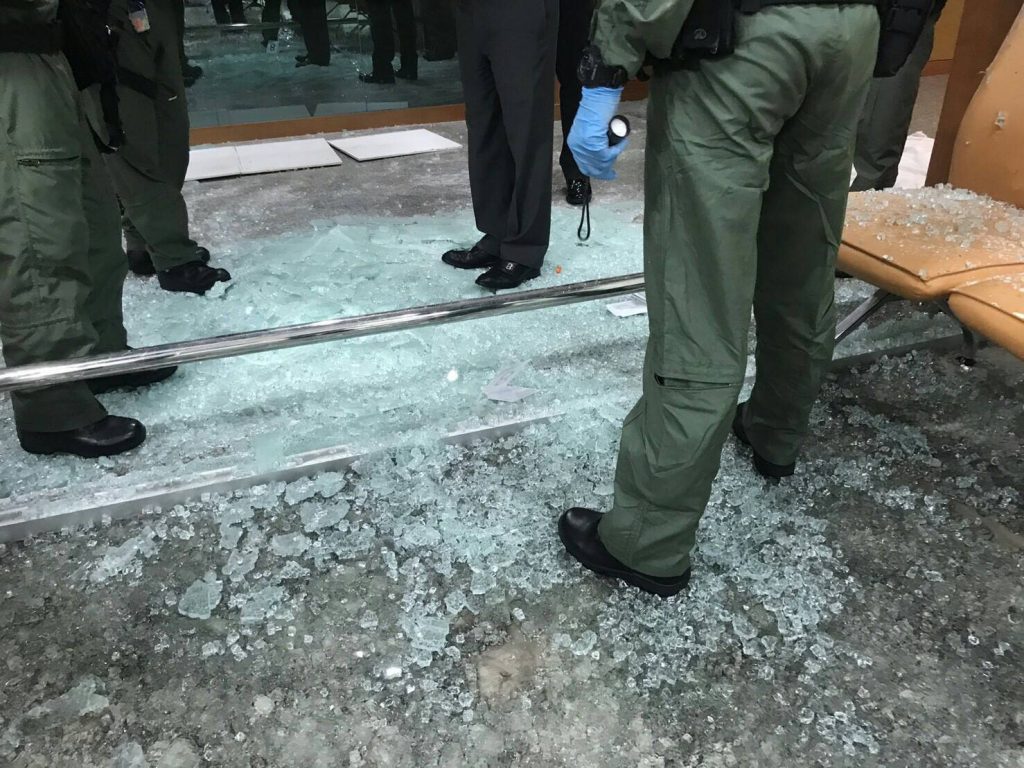 "They do have the capability to produce bombs, but sending people up north risks being discovered. The more people involved and the farther the operation, the more risk for them," he said.
Srisomphop of Deep South Watch also said the BRN has a history of staging attacks only in open areas, such as the car bomb that wounded more than 50 people and decimated the entire facade of a Big C shopping center earlier this month.
Police bomb squad chief Kamthorn Auicharoen said Thursday the pipe bomb used at Phramongkutklao Hospital did not match bomb devices used by insurgents in the Deep South, though he added that police are not discounting the possibility they were involved.
"We are investigating every possible point," Col. Kamthorn said.
Anthony Davis, a security consultant for IHS-Jane's who's said the BRN was responsible for previous bomb attacks said there's little evidence of its involvement in the latest blast.
Davis, who's studied the BRN for years, said neither the targets nor devices used bore the hallmarks of the southern insurgents.
He said there seems to be an unusual consensus between both senior officials and security analysts that separatist militants in the Deep South were not involved.
Then Who?
Consistent with previous calamities and tragedies, from bombs to floods, the government leader's initial reaction to Monday's attack was to hint that factions allied with the previous administration were to blame.
"Don't distort it and say the government did it. No government would be crazy enough to do that, except people who want to be the government and think of doing it," junta chairman Prayuth Chan-ocha told reporters Tuesday.
Regardless of whether Prayuth had any evidence for his rhetoric, Davis suggested Monday's bombers may have been the so-called Men in Black who battled security forces during Redshirt demonstrations in 2010.
He described the Men in Black, aka the Blackshirts, as "a relatively small but well-organized and well-armed group" who are "recruited from former security force personnel – believed to have included ex-police officers, former army Rangers and some ex-navy special force elements."
The expert dismissed speculation the bombing resulted from army factionalism turned violent. He said internal conflict within the armed forces has winded down since a new army chief not aligned with Prayuth's faction was appointed in October.
Like Davis, former police commander Chamroon said he suspects former members of the armed forces turned mercenary may have been recruited by some political groups to stage the attack.
"Is it possible? That is up to police to investigate and conclude," Chamroon said.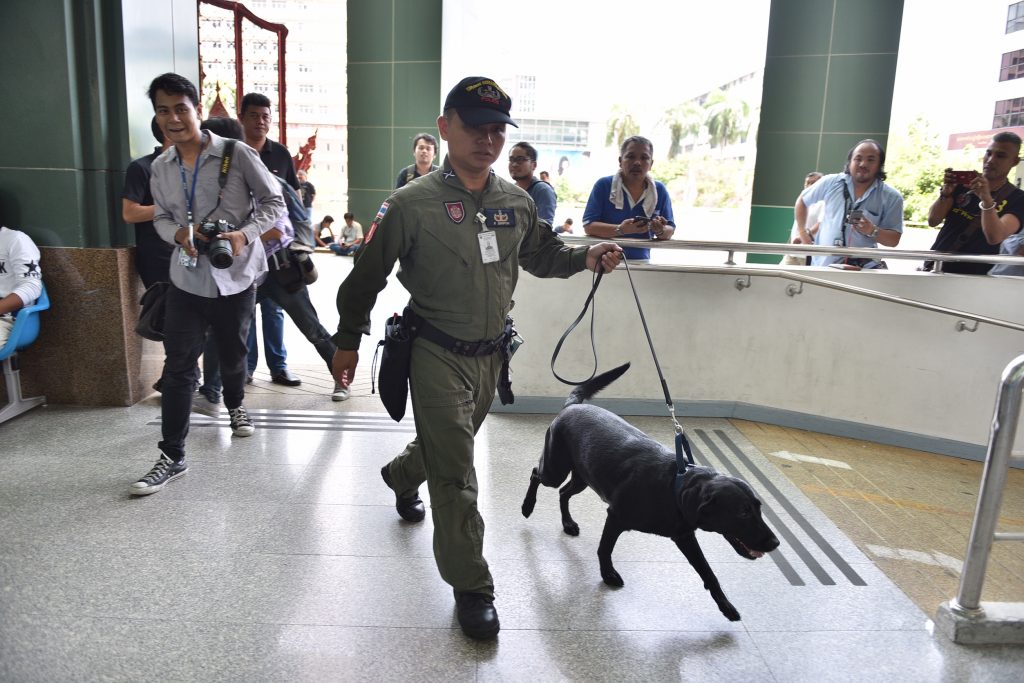 Thitinan Pongsutthirak, a political science professor at Chulalongkorn University, declined to speculate on who might have been responsible for the attack, though he said the attackers must have had "intimate knowledge" of the army-operated venue.
"Targeting the army's hospital is audacious, not a heinous act any perpetrator can commit without intimate knowledge of how army hospitals work," Thitinan, who also runs the Institute of Security and International Studies, wrote in an email. "And then to have the pipe bomb go off near a medicine room named after the Defence Minister and Deputy Prime Minister may be too much to be coincidental."
He added that the blast will likely exacerbate the climate of political uncertainty and undermine the junta's oft-cited claim of bringing peace and order to the country.
"It undermines the military government's chief reason for being in power," the professor wrote. "If the military government cannot maintain peace and stability, then what is it good for, since most of its other areas of performance have been subpar."