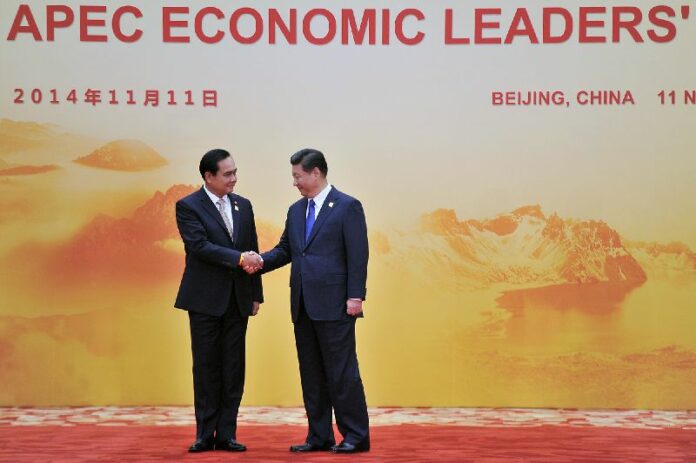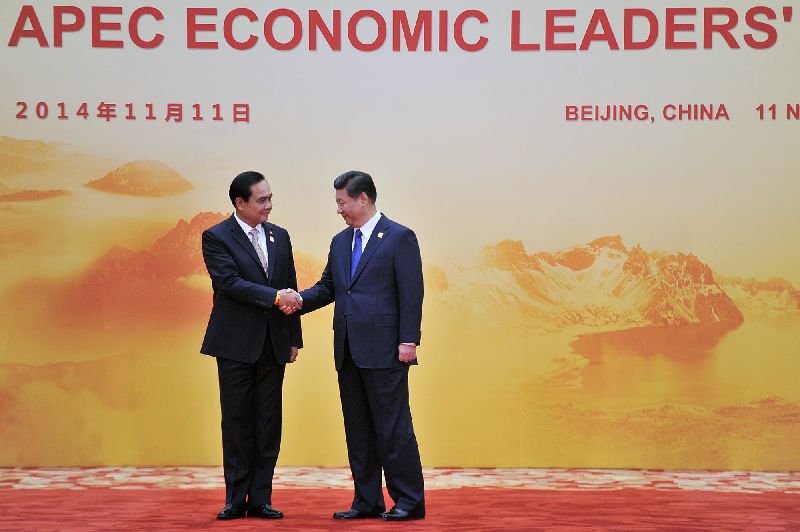 BANGKOK — The military government on Tuesday sought to reassure the public that its deal to construct a high-speed railway did not give China the upper hand.
Following public discontent after the junta chief used his self-granted absolute power to exempt China from a number of laws for the 179 billion baht project, Prayuth affirmed its construction will use domestic materials and see expertise transferred to Thai workers.
Prayuth said the government has yet to settle on borrowing from China as the public believes. He insisted the decision was well-considered after 18 meetings between the two countries and said Thailand was not being taken advantage of.
"They have been talking in detail. But it got stuck at these four or five issues," he said Tuesday. "We fixed it, so negotiations can continue."
The order issued last week removed all legal hurdles to the project by exempting Chinese architects and engineers from obtaining Thai professional licenses and skipping the obligatory bidding and procurement process.
Read: Junta to Sidestep 5 Laws to Move Stalled Railway Project
The 252.5-kilometer railway will link Bangkok to Nakhon Ratchasima province, the gateway to the northeastern region. It will eventually extend up to the border town of Nong Khai and connect to Laos. Work is expected to begin on its first, 3.5-kilometer stretch as soon as August.
Transport Minister Arkhom Termpittayapaisith said Tuesday the project will go to the interim cabinet for approval next month.
Arkhom insisted China will not be granted concessions to the land along the tracks as the public has worried.
All materials for railway construction will be produced domestically, and Arkhom said China had already inspected and approved that the sources meet their standards.
"Materials for construction will come from Thailand, 100 percent," he said. "The rails, signaling system and trains will be imported from China."
The Engineering Institute of Thailand raised the issue of Thailand's ability to maintain the railroad, as China will oversee all construction steps including laying the tracks, installing the electrical and mechanical systems and training staff. It noted the construction plans are in Chinese.
Arkhom said he had arranged an urgent meeting with China's representatives Monday to make sure regulations about expertise and technical knowledge transfer will be included in all three contracts to be written.