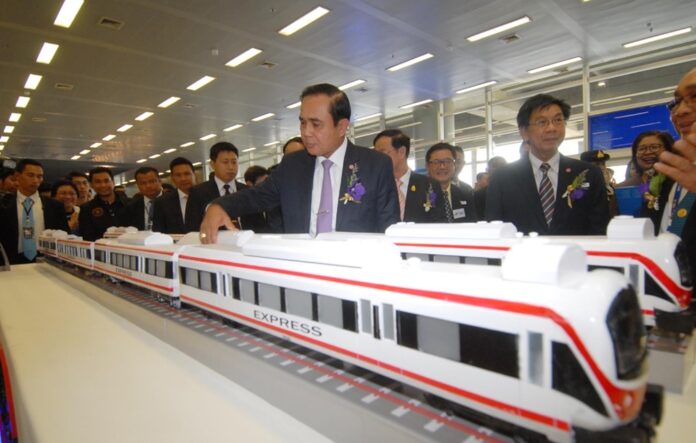 BANGKOK — When the junta  leader uses his absolute power next week to overcome legal obstacles to a high-speed rail line, it will skirt five laws on the books, including two it put in place since coming to power.
A spokesman said Tuesday the government's use of its extralegal authority to get around the laws – something it vowed not to do four months ago – is necessary to keep its economic plan on track by hiring China to build a high-speed railway from Bangkok to Nakhon Ratchasima.
"The prime minister and cabinet believe if all parties know the reasons, they will be confident that using power under Article 44 won't damage existing systems," regime spokesman Sansern Kaewkamnerd said. "But it will help resolve problems to steer the economy as specified by the roadmap."
The tactic planned would allow them to violate laws pertaining to hiring practices, competitive bidding, cost estimates, contractor selection and land encroachment.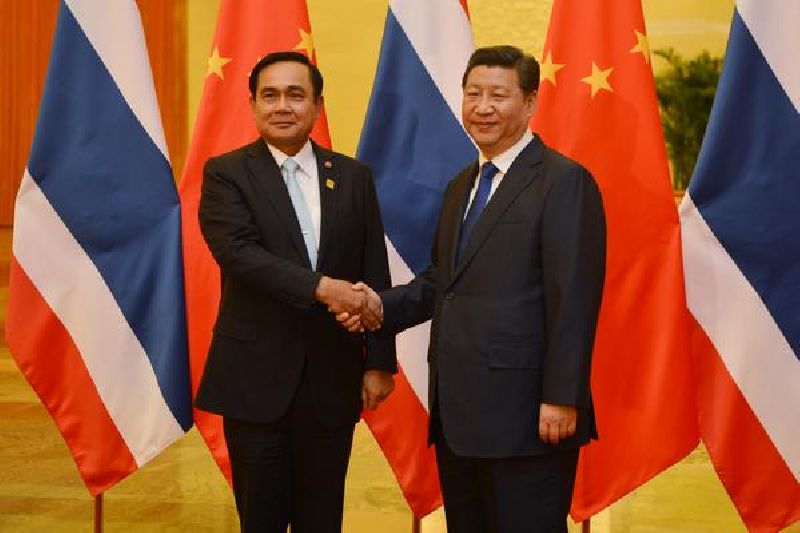 Read: Work on 1st Small Stretch of High-Speed Rail May Soon Begin
The two countries first agreed to co-invest in building the railway soon after the 2014 coup at a time when Bangkok was looking to build closer ties to Beijing. The plan ultimately calls for the route to run up to the border province of Nong Khai and connect to China.
In February, Sansern denied rumors the special power would be invoked to allow Chinese architects and engineers to build the railway without being licensed by Thailand as required under laws dating back decades.
At the time, Sansern said the 179 billion baht project would comport to Thai law and that suggestions otherwise were distortions from those with malicious intent.
The absolute power clause was written under Article 44 of the 2014 interim charter written by the junta after it seized power. It stated that junta chief Gen. Prayuth Chan-ocha could issue any order he deemed necessary, and it would be considered legal.
Although a new constitution went into effect in April, it preserved Prayuth's absolute power.
Article 265 of the new charter continues powers granted by the interim charter to the junta and junta chief until an elected government takes office. Article 279 also says any orders issued by the junta will remain in effect until negated by a future law, prime minister's order or cabinet resolution.
Here are the five legal issues they hope to circumvent to allow the project to go forward.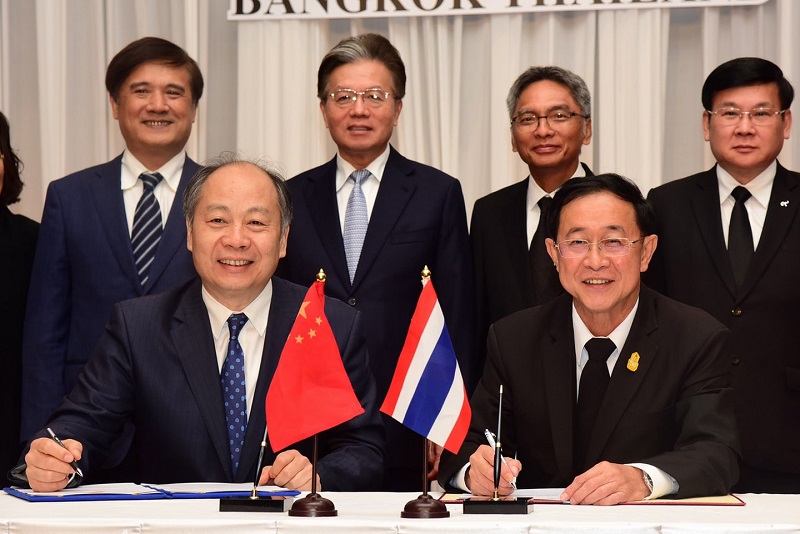 1. Hiring
Practicing architecture and engineering can only be done by Thai nationals, and the law also requires they hold licenses from the Engineers and Architects Council to work.
Both requirements will be set aside by Prayuth's order. Instead of sitting for licensing exams, Sansern said Chinese workers would be given licenses if they attend training on things like the local geography and resources of Thailand.
"To take a test for the license is not that difficult," Sansern said Tuesday. "But China feels that their country has already built more than 200,000 kilometers of high speed railway. Thailand has never done so, but we are going to examine their engineers."
2. Competitive Bidding
Citing its goal to combat corruption and increase transparency, the junta chief in February used his absolute power to appoint a body of experts to oversee government projects exceeding 5 billion baht.
That same month, the interim cabinet approved new procurement regulations. Projects over 5 billion baht that require advanced expertise or technology must be opened for international bidding, under the new rules.
The Bangkok-Nakhon Ratchasima high-speed line came from a deal struck between two government and never went to competitive bidding.
Sansern said the order expected next week would lift these obligations so the construction can begin soon thereafter.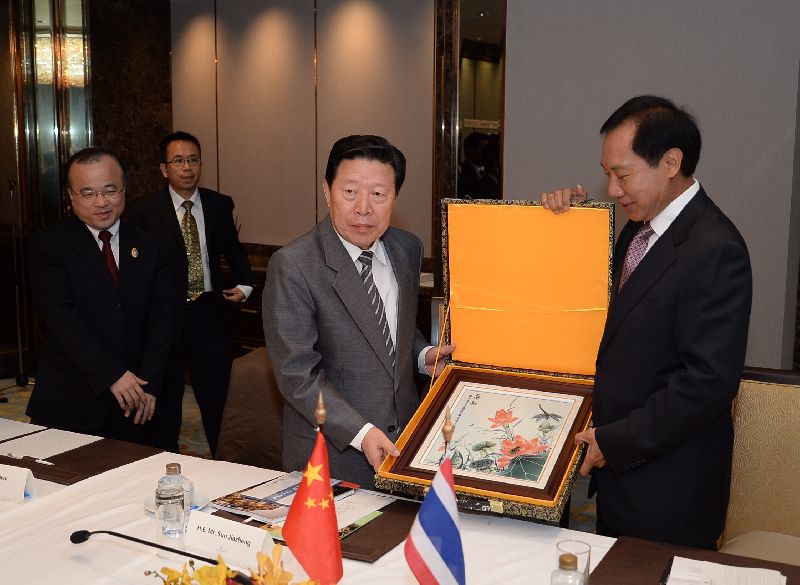 3. Cost Estimates
To guarantee efficient bidding, the law requires that decision-makers have an estimated project cost to consider. Such estimates are important for evaluating whether a project is sensible. Journalists are still fighting to obtain that of the Rajabhakti Park monument built by the army, which blew up into a scandal for reportedly spending 1 billion baht.
China has not provided any such estimate. Sansern said that was due to differences in the two governments' procurement systems.
"For the Thailand-China railway project, it will be impossible to get a cost estimate no matter how hard we negotiate," he said.
Instead of going through the mandatory process for establishing a project's cost, Sansern said they will just propose a reference price to the cabinet to endorse.
4. Contractor Selection
When the agreement was signed in December 2015, it was made on the basis of government-to-government trade. China promised to buy rice and rubber in exchange for being allowed to construct the railway that ultimately serves as a link in its One Belt, One Road policy to create a regional economic sphere.
Although the deal was made as a government-to-government arrangement, China wants to select a private company to be its general contractor, which is a problem Sansern said Article 44 could resolve.
5. Land Encroachment
Though officials hope to begin laying the first 3.5 kilometers of track in August, the route from Bangkok to Korat will stretch 252.5 kilometers.
Along the route, Sansern said the line might cross into protected areas such as land reserved for forest or agricultural use. Building in such areas is illegal, and doing so would make the regime guilty of the very land encroachment it has aggressively prosecuted.
Sansern said Article 44 would give them legal coverage to do so.
Related stories:
Prayuth Asked to Use Absolute Power to Let Chinese Build Railway
Work on 1st Small Stretch of High-Speed Rail May Soon Begin
Construction of Thai-China Railway to Begin 'Before Year's End'