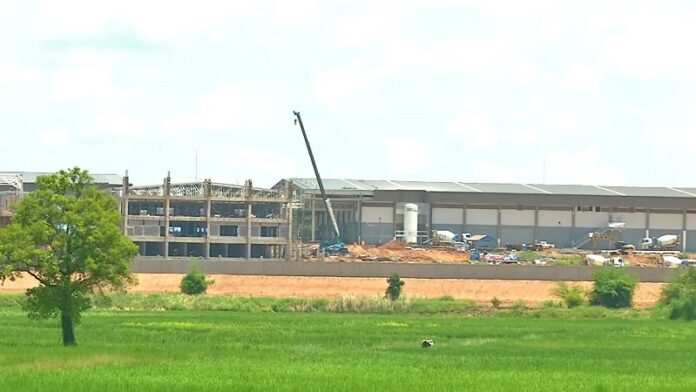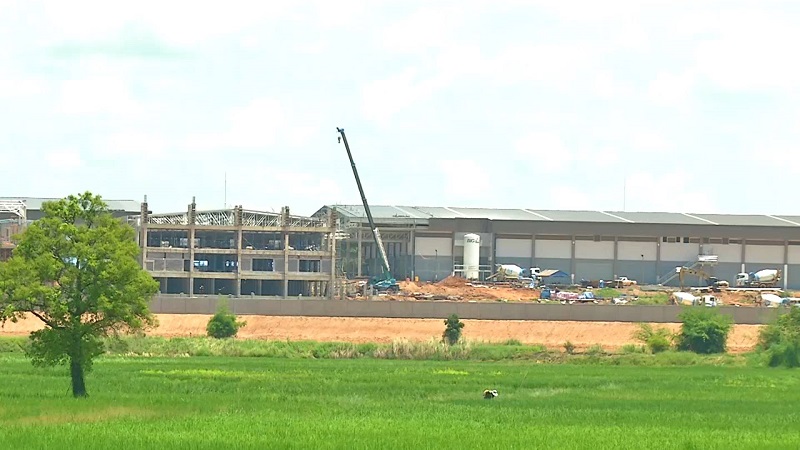 KHON KAEN — A Red Bull subsidiary has terminated its lease on a patch of public land that became scandalous after local residents said it was taken without their consent.
KTD Property Development Ltd. canceled in writing its five-year contract to 31 rai (5 hectares) of public land in the northeastern province of Khon Kaen it was granted in June 2016 after it learned local residents were unhappy about it.
Read: Ministry: No One Opposed Granting Public Land to Red Bull
"The termination of this contract is voluntary because the company did not want to cause disharmony," Khon Kaen Deputy Governor Suwapong Kitipatpiboon said Monday. "It is the policy of their company to not create problems to residents around its factories."
Suwapong said he already signed to agreement to abort the contract.
The deal came to public attention after ministry documents were posted online earlier this month by Watchdog Action, a private group affiliated with the Anti-Corruption Organization of Thailand.
KTD's move may take some pressure off Interior Minister Gen. Anupong Paochinda, who landed in hot water after the lease documents described the land gifted as arid and not in use by anyone. Local residents said the community forest was their source of food and income.
The company's letter did not say what it would do with the facility it had begun constructing there.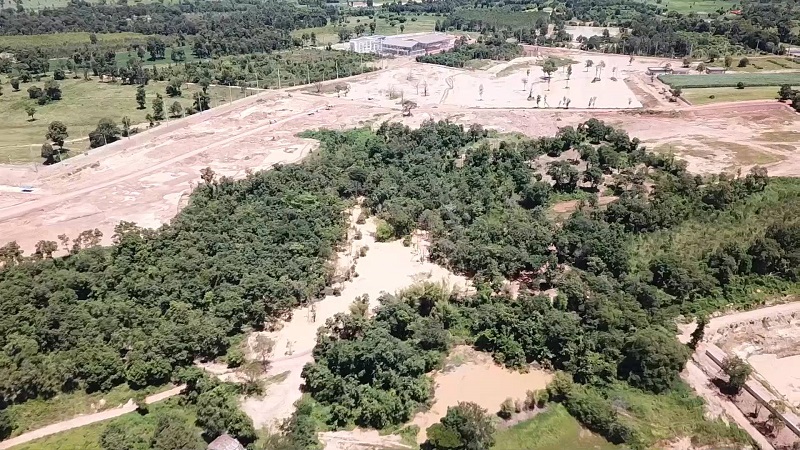 The disputed area where a Red Bull plant can be seen under construction Monday in Khon Kaen province.
The Interior Ministry announced Monday it was investigating the lease arrangement, especially the mandatory public hearing held before it was reached. The ministry insists the deal was made lawfully.