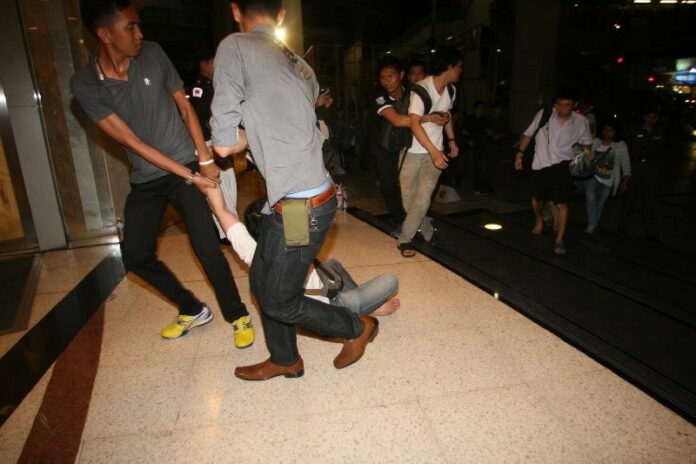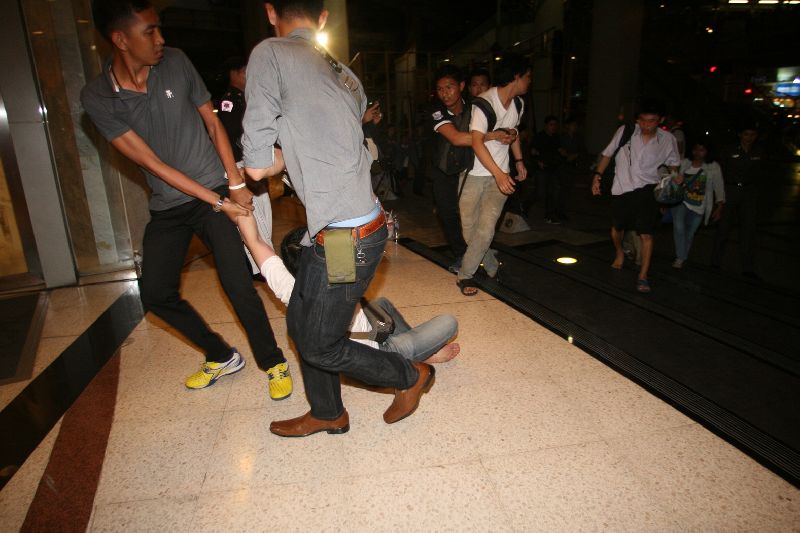 BANGKOK — A lawsuit filed by pro-democracy activists seeking 16 million baht in damages from the ruling junta was rejected by the civil court Monday.
The court this morning ruled security forces were acting lawfully when they dispersed a 2015 sit-in marking the first anniversary of the coup in Bangkok in its decision to kick out the suit, which alleged they had used excessive force.
Instead, the court said it was the activists who broke the law by violating the junta's ban on protests.
"We didn't get a single baht," Rangsiman Rome, one of the plaintiffs, said after the decision.
Billed by organizers as a silent sit-in, more than 30 people, mostly students, gathered May 22, 2015, in front of the Bangkok Art and Culture Centre in downtown Bangkok to mark the first anniversary of the junta's seizing power from the elected government.
The event turned violent after a combined force of police and soldiers surrounded the activists and started dragging them out one by one, sparking a heated confrontation and skirmishes between the two sides. All of the activists were eventually arrested.
In the lawsuit filed to the civil court in January, the activists said they were injured in the crackdown and unlawfully deprived of their liberties when police held them for 12 hours without charge. The suit named the military, police and government as defendants.
While the court acknowledged the plaintiffs' constitutional rights to assemble, Rangsiman said those rights were restricted by the junta's ban on protests under the catch-all of Article 44. Therefore, the court ruled the junta had the right to disperse the unauthorized protests.
The judges also ruled injuries and detention suffered by the activists resulted from their refusal to cooperate with the authorities, Rangsiman said. The defendants were subsequently acquitted.
Rangsiman vowed to appeal.
"If we don't do anything about it, what happened to us today will spread and become a norm," Rangsiman said. "People who were victims will not get any compensation. We have to keep fighting."