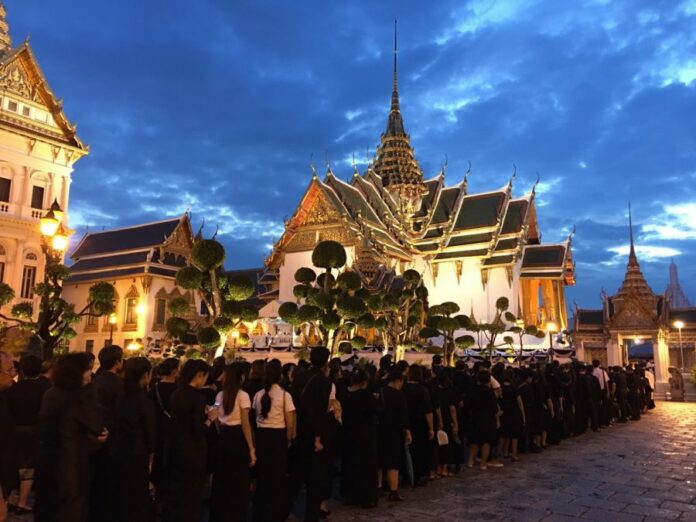 BANGKOK — His Majesty the King has ordered all royal decorations stripped from a top palace aide who was expelled earlier this week, according to a late Friday night government notice.
Disthorn Vajarodaya, who served as a confidant to King Vajiralongkorn's late father and later as deputy director of Rama X's palace, was accused of a variety of "gravely evil acts" in the order announcing his expulsion. The announcement was published on the Royal Gazette website shortly before midnight.
His alleged crimes include crashing a palace-owned car in an accident and replacing it with an imported vehicle without paying taxes; falsifying donations to the palace; and stealing land from a royal charity foundation for his own use.
Disthorn was also accused of twice forcing his mistress to have an abortion. When she resisted for a second time, the royal aide coerced her into marrying a man she did not know, according to the government announcement.
For his alleged crimes, King Vajiralongkorn stripped Disthorn of all royal decorations, the statement said. It added that Disthorn was fired from the palace in an earlier order dated Monday, which was not made public at the time.
A scion of a family known for intimate relations with the palace, Disthorn was most recognizable to the public as the man who pushed King Bhumibol's wheelchair when the monarch made trips around and outside Siriraj Hospital in the final years of his life.
King Bhumibol, or Rama IX, who was cremated last month, died at 88 in October 2016. He was succeeded by his heir, King Vajiralongkorn, or Rama X.