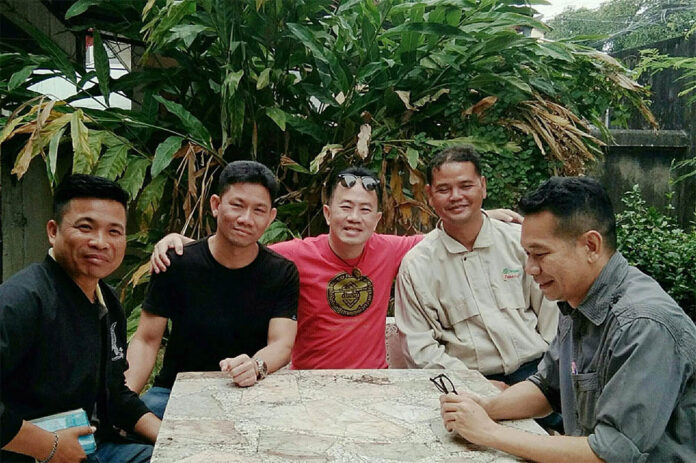 BANGKOK — A well-known Redshirt activist says four plainclothes police officers came to his home Tuesday to tell him not to distribute 2018 calendars featuring Thaksin Shinawatra and Yingluck Shinawatra.
Anurak Jeantawanich, aka Ford Red Path, said "friendly" police gave the instruction to him at his home in Samut Prakan province after he announced on Facebook that anyone who wanted one of the commemorative calendars could pick one up from him. He said he would lie low after being given the instruction.
"I am worried that the military will use it as an excuse to prosecute me. … as the government has proclaimed human rights to be a national agenda, this is shameful and hilarious in the eyes of the international community," Anurak said.
Read: Pheu Thai Denies Making Thaksin-Yingluck Calendar 
He said the police cited no laws he had broken. He believes they were acting on behalf of the military: "They said the military do not want them to be distributed."
Junta spokesman Col. Winthai Suvari said Tuesday that it was up to local authorities to decide what to do about the calendars. Winthai would not say the that items were banned or illegal, but added that local units are "trying to ensure order and prevent feuds or conditions that will sow division" in Thai society.
Anurak said soldiers followed him throughout the day Monday after he wrote about the calendars on Facebook.
As for the calendars, Anurak said he got 500 of them from a contact at the Pheu Thai Party, which both Thaksin and Yingluck have led.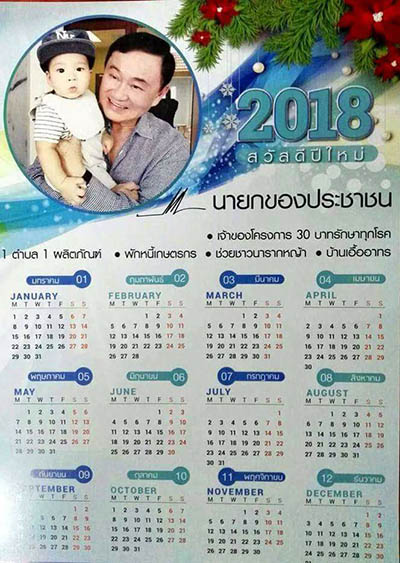 After being told that Pheu Thai senior executive and former Deputy PM Phongthep Thepkanjana on Friday denied any link to the calendars, Anurak backtracked, saying he received them from someone close to Shinawatras. He would not identify them.
Both former premiers Thaksin and Yingluck are now in exile. The calendar image of Yingluck shows her making a wai with the message "I thank you for all the support you have always given me" and what appears to be her signature.
Related stories:
Pheu Thai Denies Making Thaksin-Yingluck Calendar
Supporters Hope Yingluck Silently Biding Time
Planned Yingluck 'Coins' by Supporter Draw Criticism
Protesting With Precision, Anurak Jeantawanich Walks a Tight Legal Path