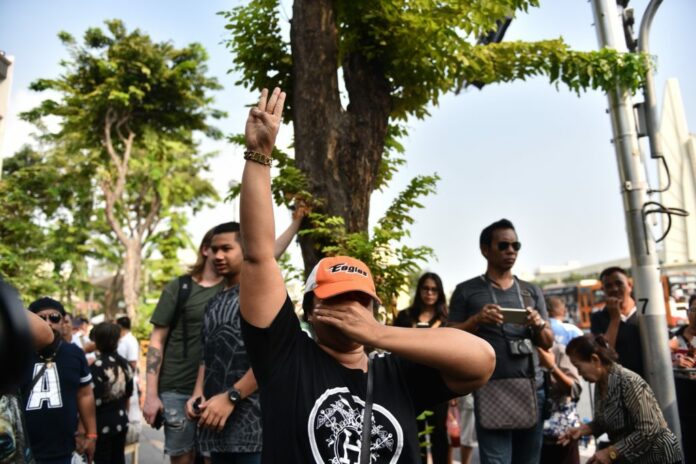 BANGKOK — The military junta followed through with its response to a recent pro-election rally Thursday by filing a fresh batch of criminal complaints.
The 50 complaints filed yesterday include seven leaders who allegedly organized the protest on Saturday and 43 people who joined it, Col. Burin Thongprapai, a junta legal representative, said in an interview. He did not identify any protesters by name, saying he didn't have documents at hands.
The seven organizers are Nuttaa Mahatana, Chonticha Jaengrew, Rangsiman Rome, Sirawit Seritiwat, Arnon Nampa, Sukrid Peansuwan and Karn Pongpraphapan.
Burin filed sedition charges against the seven and said he wants the rest prosecuted for violating the junta's ban on protests.
One of the activist leaders, Chonticha, said she's not surprised by the junta's move but added she's disappointed because they already informed police of the protest.
"I am disappointed to a certain degree, because all of these activities were coordinated with security officers," Chonticha said "just a minute" after she learned she was named in the complaints. "We didn't break any laws. Section 4 of the constitution gives us the rights to assemble."
Some of the leaders – Nuttaa, Rangsiman, Sirawit, Arnon and Sukrid – already faced trial for allegedly organizing an earlier pro-election protest on Jan. 27.