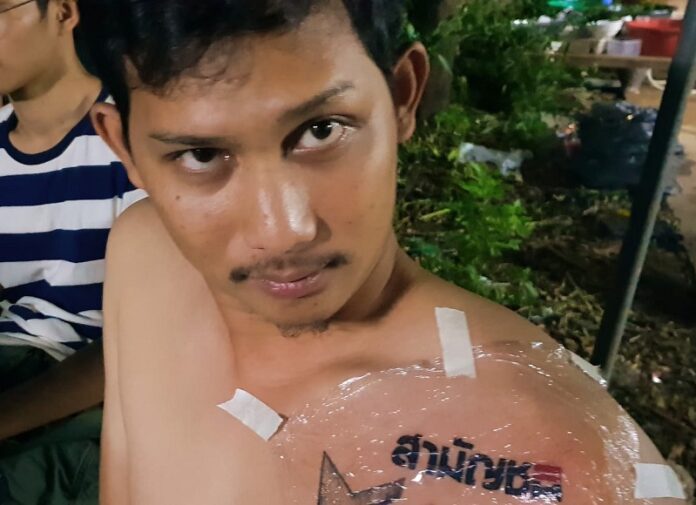 BANGKOK — In a country where changing allegiances are common, how can politicos show the depth of their commitment?
Nine founding members of a new party decided at a Sunday meeting in Khon Kaen that tattoos of the party's logo were needed, lest they forget it.
"We talked about it and thought tattooing is a testament that we think that way and that it will be with us until the we die," said Pakorn Areekul, a 29-year-old founder of the Commoner Party.
He was among nine to get the party's name tattooed. His is now on his left bicep.
The party, known in Thai as Pak Samanchon, was named "commoner" for its vow to fight not just for democracy but social equality. They're one of the 50 to register with the Election Commission earlier this year.
Pakorn, a human rights activist, said Tuesday that 15 members wanted to get the tattoo when they met. They asked another party founder – a Chiang Mai tattoo artist Pakorn identified only as "Mun" – who agreed to ink them. In the end, he managed to tattoo nine.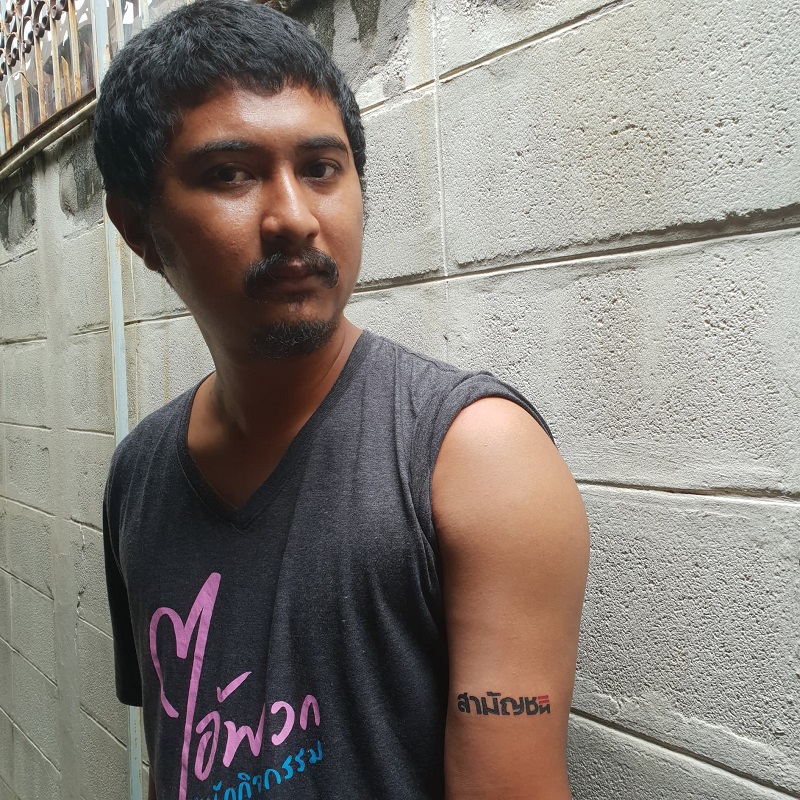 More members are expected to soon follow suit. Asked if this was going to become party policy, Pakorn – for whom it was his first tattoo – said it's definitely not mandatory.
His party's policies include promoting grassroots democracy and opposing junta leader Gen. Prayuth Chan-ocha's return as prime minister after general elections, now slated for early next year.
Asked what would happen if he or other tattooed members defect or if the 500-member strong party is dissolved, he said they have pondered the possibilities.
"If one day the Commoner Party no longer exists, people can still have the 'commoner spirit' and join other parties. The spirit of being a 'commoner' is greater than the party. [The tattoo] can be removed, but the process won't be easy… ."
He said he has yet to tell his mother about the new tattoo.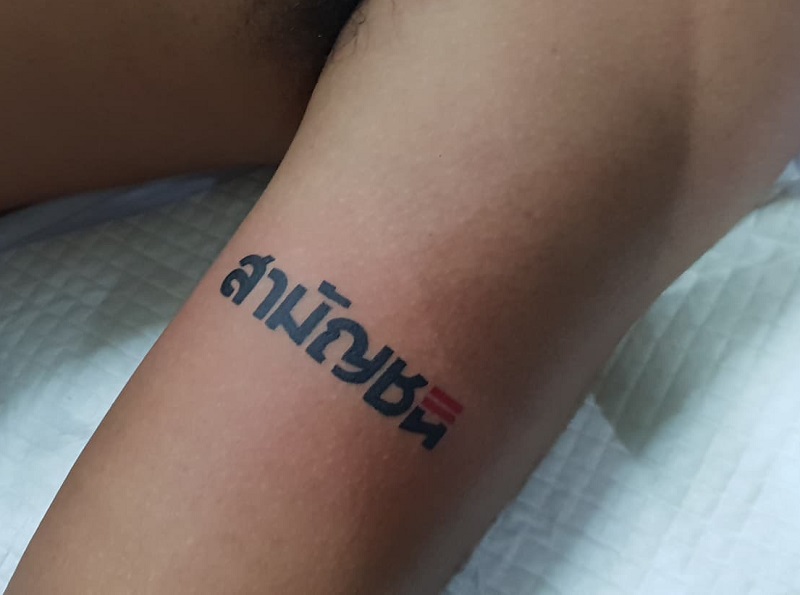 "The feedback has been positive after I posted it [on Facebook]. People have asked and wanted to get tattooed despite not being founding members," he said. "I think the word 'commoner' is much larger than the party and anyone can feel free to use the logo. It will stay with us for the rest of our lives."
The party will hold its first general assembly meeting sometime next month.