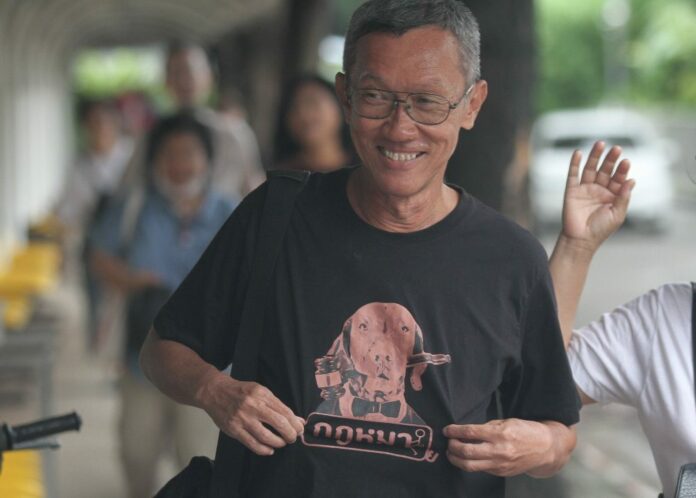 BANGKOK — A lawyer accused of royal defamation and later convicted of sedition has been freed after over a year behind bars, his attorney said Monday.
Prawet Praphanukul was released Sunday, about 16 months year after he was arrested on a charge of lese majeste, according to attorney Pavinee Chumsri. Prawet was acquitted of royal defamation, but a civilian court in June sentenced him to 16 months in prison for sedition instead.
"I am happy for Prawet because he was initially indicted on 10 counts of Section 112," Pavinee said, referring to the section of the penal code addressing royal insults punishable by up to 15 years in jail per count.
Related stories:
Lawyer Goes to Jail For Sedition, Cleared of Lese Majeste