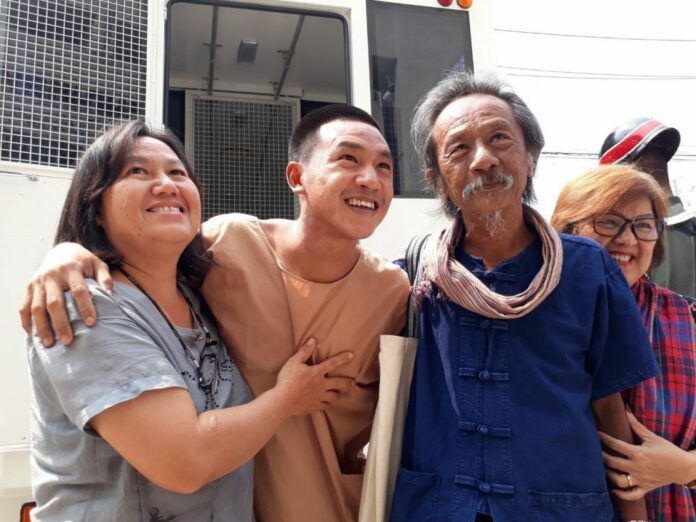 BANGKOK — The Thai government defended the controversial lese majeste and cybercrime laws as consistent with "Thai traditional and cultural values" in response to concerns expressed by the United Nations.
Both the government's communique strongly defending the laws and the world body's letter questioning continued use of the royal defamation law were published Thursday by the United Nations, months after they were sent.
"The lese majeste law, hence, to certain extent, reflects and accords with Thai traditional and cultural values with respect to the Monarchy. It is not aimed at curbing people's rights to freedom of expression," wrote Ambassador Sek Wannamethee, Thailand's and permanent representative to the United Nations in Geneva. Sek stressed that the monarchy has been a pillar of stability revered by Thais of all levels.
The letter was addressed to UN experts David Kaye and Michel Forst, who respectively monitor freedom of expression and human rights defenders, in response to a joint letter they sent to the Thai government in December.
"We express grave concerns at the continued use of article 112 and of the Computer Crime Act against the legitimate exercise of the right to freedom of expression in Thailand," it said.
The letter singled out prosecution, detention and long prison sentences for those convicted under the law for "acts that appear to constitute a legitimate exercise of freedom of expression."
It added that the United Nations is also concerned about such cases being tried in military courts in closed session, sometimes with no family members or public in attendance.
The letter noted that all public figures, including heads of state, "are legitimately subject to criticism and political opposition."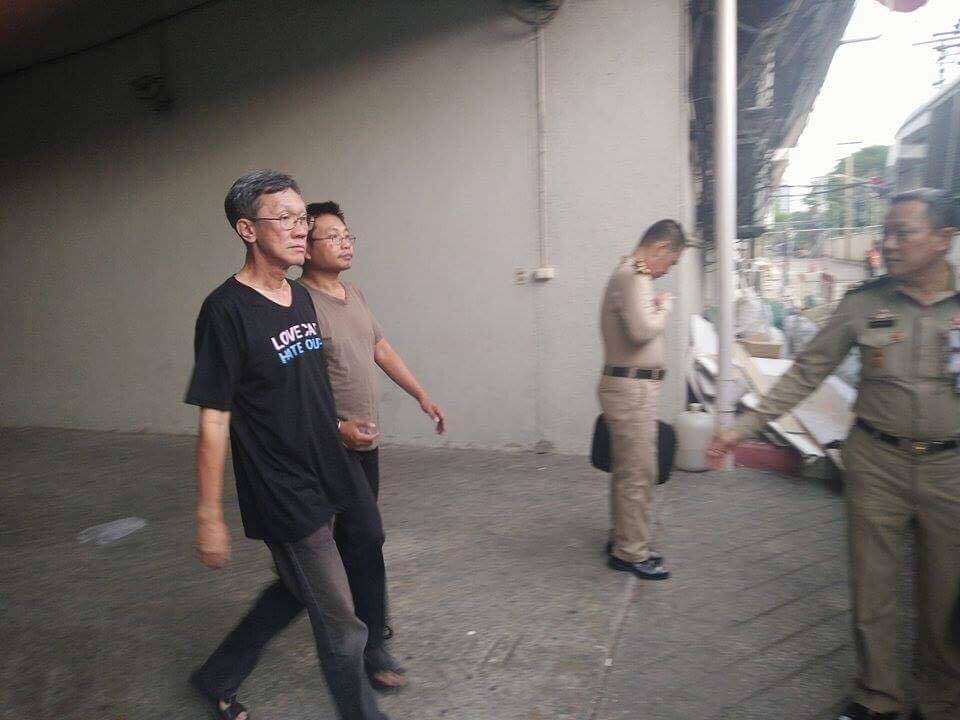 Thailand's ambassador and permanent representative to the United Nations in Geneva replied that the lese majeste is needed, this year saying the lese majeste law is needed.
The UN experts cited 21 lese majeste cases in their letter. They included a lawyer arrested in April 2017 and detained at Bangkok's 11th Military Circle for five days of questioning before a civilian court authorized his transfer to the Bangkok Remand Prison.
The letter noted that Prawet Praphanukul, who is currently in prison while on trial, was accused of 10 counts of lese majeste and three counts of violating the Computer Crime Act.
In another case, a female convict was arrested in June 2015 by military personnel and police without a warrant presented.
"Officers searched her house, confiscated her laptop and mobile phone, and took her to the 11th Military Circle," the letter stated, adding that she was detained for five days before being remanded to police custody.
Nearly six months after appearing in a police-arranged television press conference, the woman was taken to a military court.
"On 15 December, she was taken to the Bangkok Military Court for a closed-door trial without a lawyer present. She decided to plead guilty to all charges. The Military Court convicted her of violating article 112 and article 116 (sedition) of the Criminal Code."
For her plea, she was given a reduced sentence of nine and a half years.
The case of Wichai Thepwong, sentenced to 35 years under the lese majeste law in June 2017, was also mentioned as "the harshest lese-majeste conviction in Thailand to date. Journalists and observers were not allowed to attend the verdict hearing."
In three other cases, two verdicts and one ongoing hearing, the process took place behind closed doors.
On the Computer Crime Act, Sek defended the application of the law, saying it was not aimed at curbing expression.
"Regarding the Computer Crime Act, its objective is to crack down on illegal activities and dissemination of false information. This will enhance public protection from emerging unconventional threats such as terrorism, cyber attacks, hacking, fraud and illegal websites."
Sek noted the 2017 amendment of the act, particularly section 14, excluded instances of defamation already covered by the Criminal Code "so as to ensure that the section will now be used in the case of fraud and forgery as originally intended."
Sek also added that since the new Act has already become effective, it also has a retroactive effect and all defamation charges under the previous Act shall be disposed.
Since the law was rewritten, it has been used to charge human rights lawyers, journalists, politicians, academics, strippers, social media users, authors and junta critics, to name a few.
Related stories:
Somyot 'No Longer Human' After 7 Years of Prison For Lese Majeste
Why Thailand Should Worry About an Improved(?) Computer Crime Act
Computer Crime Act 2.0 Passes Unanimously
8 Pheu Thai Executives Hear Sedition, Computer Crimes Charges
Khaosod English Reporter Charged With Sedition, Computer Crimes
Women Charged With Computer Crimes for Stripping on Facebook
Facing Prison For Mocking Prayuth, Woman Chooses Exile
Policeman Files Complaint Against Activist for Using Anecdote to Promote Book