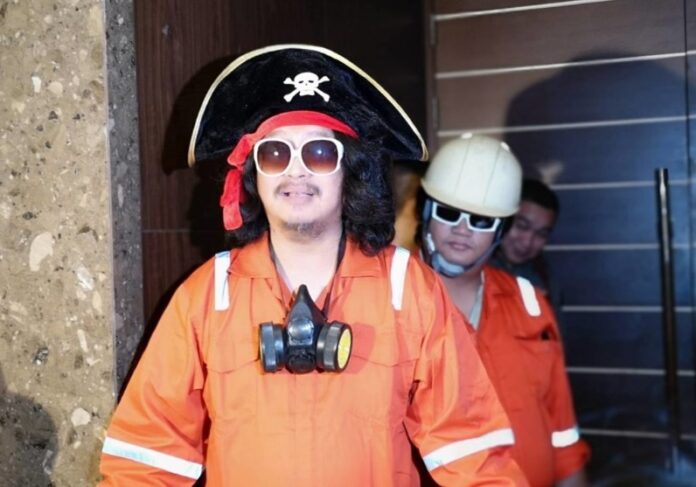 BANGKOK — Officials on Friday kicked out a group of pro-democracy politicians and election hopefuls from an elections conference, citing their inappropriate outfits.
Sombat Boonngamanong and his team, who showed up wearing in pirate hats and repairman costumes, had to spend the rest of the meeting outside the ballroom where 84 registered parties and 59 political groups were briefed on voting process by the Election Commission. Sombat protested his expulsion.
"I wasn't causing any unrest," Sombat told reporters at Centara Convention Center in northern Bangkok. "If I'm impolite, how is it impolite? Can someone explain to me in practical way?"
Explaining his choice of costumes, Sombat said his team want to "repair" the country after four years of military rule. The commission said today's event was suits or dress shirts.
He added, "From now on, when I meet the EC, I may dress up in a tuxedo."
Known for eye-catching publicity stunts and flash mobs, Sombat is one of the activists opposed to military rule seeking to contest in the next election, now slated for February.
But while others, like the Commoners and Future Forward parties, were registered without any problem, election registrars refused to approve Sombat's party name – the Grean Party, which roughly translates to Trolling Party – citing inappropriate language.
Sombat, who was arrested in June 2014 for organizing anti-junta resistance, said he has submitted a new name he hopes election officials will endorse.
At the conference, Pheu Thai Party sec-gen Phumtham Wechayachai told reporters he hopes the junta will lift its ban on campaigning soon.