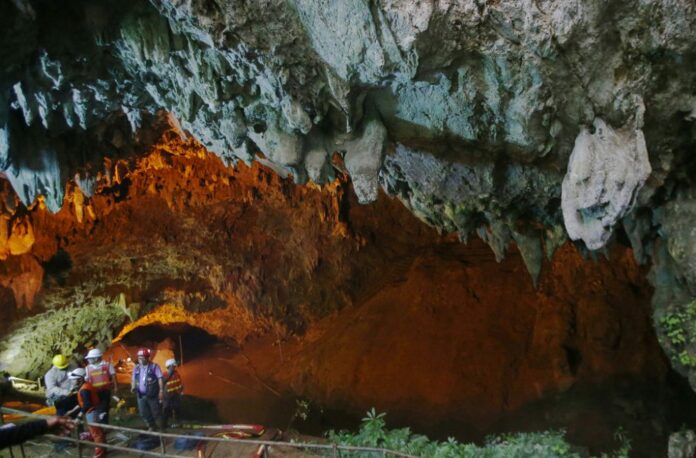 Update Nov. 15: The cave complex opens to the public starting November 15. An earlier version of the story stated that the complex would open to the public December 1.

CHIANG RAI — The complex of the northern cave where an epic 17-day rescue enraptured the world will re-open to the public later this year.
The parks department announced Thursday that the Luang Khun Nam Nang Non Cave complex will officially re-open to tourists starting in Nov. 15.
The public can enter the complex from 8:30am through 5pm every day.
Visitors will be able to access the Khun Nam Nang Non Goddess Shrine and ascend to the Doi Pha Mhee viewpoint as well as visit an emerald-colored water pool located near the cave's entrance.
The cave's interior, where 12 boys and their football coach became trapped by flooding, will remain off limits as officials and expert teams take a year to an exploration mission, according to Chongklai Worapongsathorn, deputy director of the national parks department.
It is not known yet when the public will be allowed inside the cave.
Related stories: