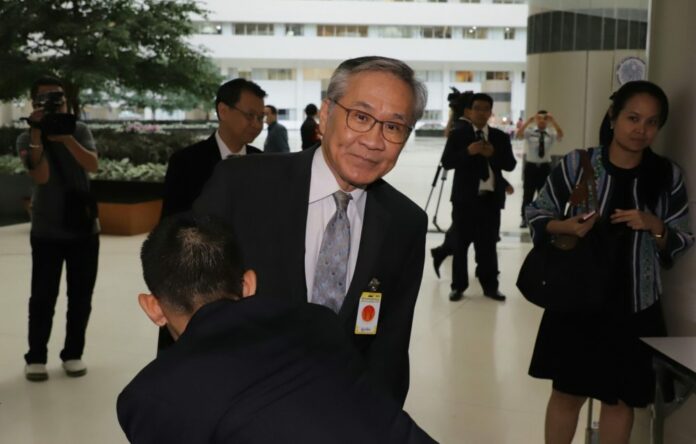 BANGKOK — A longtime diplomat will retain his position atop the Foreign Affairs Ministry after the Constitutional Court ruled Wednesday there was nothing amiss about his wife's questionable stock transactions.
The ruling said Don Pramudwinai's wife Nareerat Pramudwinai complied with transparency laws by transferring shares in a private company to a third party within 30 days of Don being appointed to his post. The ruling effectively cleared him of any wrongdoing as alleged by the Election Commission back in June.
As his wife was no longer in possession of over 5 percent of the shares by the deadline, he is not at risk of being disqualified from his job, the court said.
Related stories:
Foreign Minister Given Till August to Justify Wife's Shares