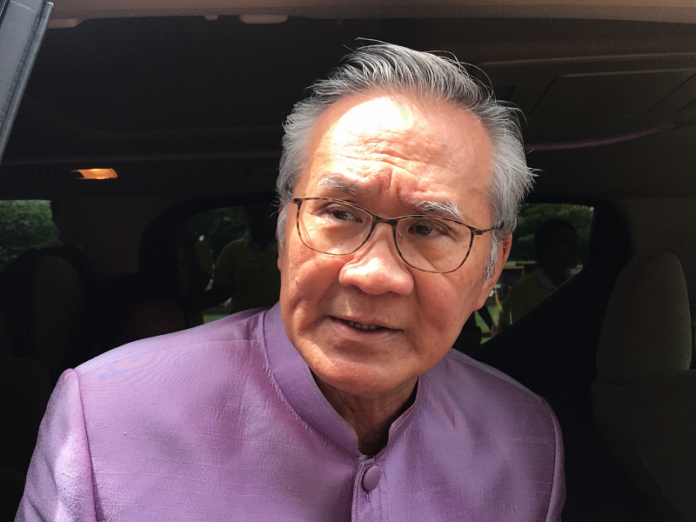 BANGKOK — The Constitutional Court on Thursday gave the foreign minister until next month to explain why his wife held more than 5 percent of shares in a private company despite it being a violation of transparency laws.
The court gave Don Pramudwinai until Aug. 7 to hear his defense, after which it will deliberate on whether to suspend him. He was originally due to make his case July 7, but requested for an extension. The court will weigh whether Don will be temporarily suspended from office as per Article 82 of the constitution.
The decision will be a watershed ruling after the new junta-sponsored charter came into effect last year.
Porntipa Sawaisuwan, deputy secretary of the Constitutional Court, said Thursday that even if Don ends up being suspended it won't prove his guilt, as that decision would have to be made via a different trial.
Related stories: