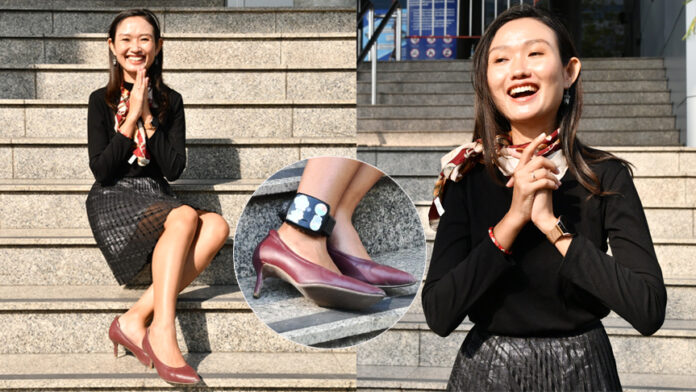 Political activist turned Move Forward Party MP candidate Chonthicha Jangrew removed her EM tracking anklet on Thursday after wearing it for nearly a year.
The Criminal Court finally permitted Chonthocha and at least two other political activists facing various political charges to lead a life free of electronic tracking anklet on Wednesday.
She credits to move to two factors: the ongoing call for justice reform by hunger strikers Tawan and Bam and the court decision earlier this week to allow actress Savika Chaiyadej who's facing defrauding charges to remove her tracking anklet.
"I'm definitely not going to miss it since I had to wear it even before any verdict has been made," Chonthicha told Khaosod English shortly after the removal on Thursday. "This shouldn't have happened."
Chonthicha faces two lese majese charges plus around 20 sedition charges.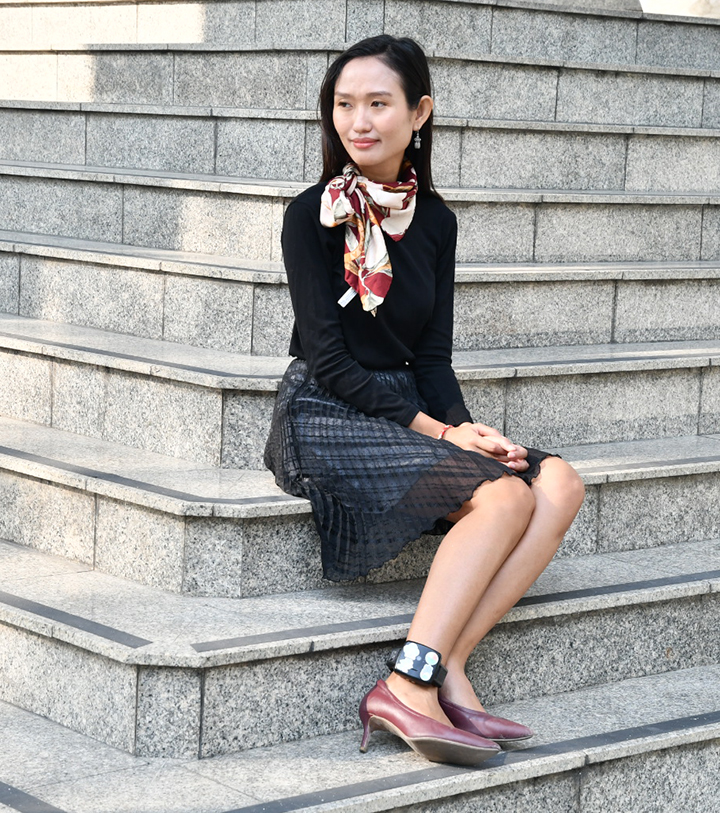 Who is Chonthicha Jaengraew
According to WIKIPEDIA, Chonthicha Jaengraew is a Thai human rights defender, pro-democracy campaigner, Master's student at the Institute of Human Rights Peace studies, Mahidol University, and co-founder of the New Democracy Movement.
She has been a prominent student activist for civil and political rights since the 2014 military coup and ensuing crackdown on civil society by the military government.
Prior to the coup, Chonthicha was an environmental activist. Despite official restrictions, she and other students have continued to carry out small – scale peaceful protests calling for democracy, rule of law and an end to unlimited use of powers by the military government.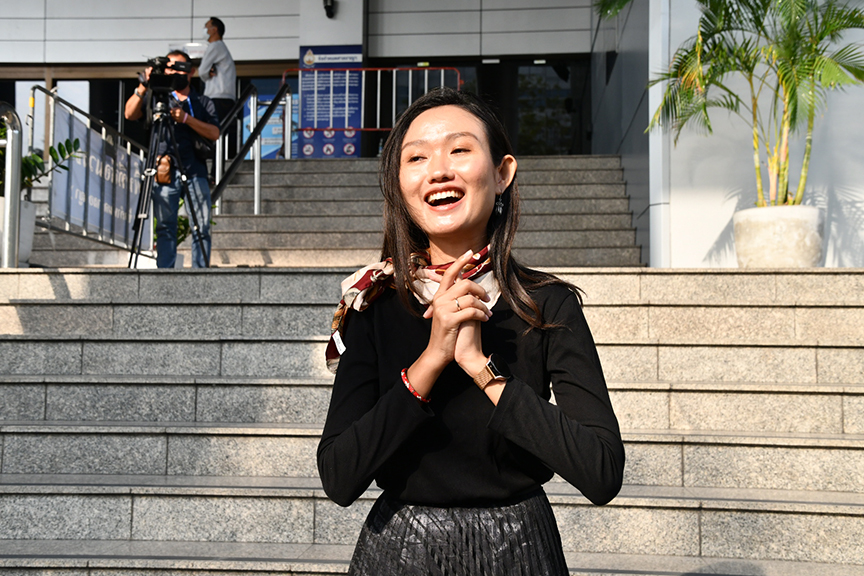 She was one of the 14 students arrested by the police on 26 June 2015 after protesting during the first anniversary of the Thai military coup on 22 May 2015. After 12 days in detention, Chonthicha and her peers were released from jail on 8 July 2015; however, the charges against them stands.
Jaengraew has since been detained by authorities on multiple occasions for standing up to the junta, and demanding policies and measures that uphold democratic ideals and human rights.